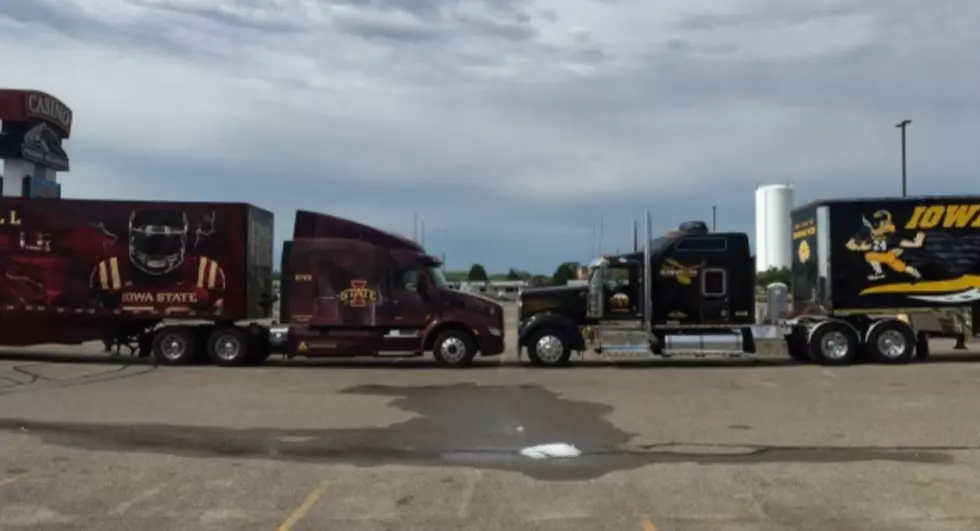 Hawkeye Hauler and Cyclone Semi Go Head-to-Head
Jeff Riggan via Facebook
One of the biggest college football rivalries for our area is the Iowa vs Iowa State game. Who will take home the Cy Hawk trophy?
Speaking of going head to head, check out this photo of the trucks that haul the team's gear.
Let's see if we can get this on College Gameday.