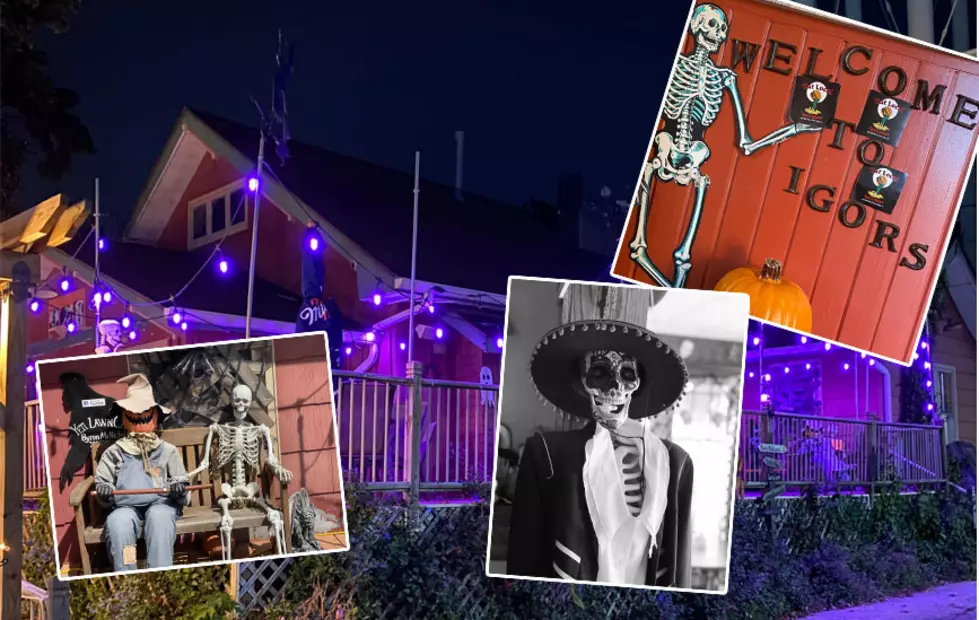 This Halloween Themed Restaurant is Cooking Up a Spooktacular Good Time
Igor's Bistro
If you're one of those people who love watching horror movies in October....but also all year round...then Igor's Bistro is perfect for you!
There's a great little restaurant in Rock Island that only holds about 30-35 people.  It's cozy.  They are super friendly and offer a one of a kind experience all year round.
You can get some cold brew or breakfast in the morning, a Gremlin Burger for lunch and 13 Ghosts Shrimps for supper.
But great food and a fun atmosphere isn't the only thing they offer...
Black Light Dining
Saturday nights in October, Igor's host "Black Light Dining."  They'll shut off those nasty LEDs and crank on the ole black lights in their dining room for an eerie, psychedelically fun evening. You're welcome to wear your Halloween costume or wear white clothes to get the full effect of the black lights.
The black lights turn on at sundown (approximately between 6-7 pm).
Tarot Card Readings
See what your future may hold! Igor's is bringing back tarot card readings for Halloween 2022. Friday and Saturday nights starting September 30 you can discover what the cards have in store for you. There will be a sign-up sheet outside their "Day of the Dead room".
It's only $10 for a 10-minute session. Group readings (3 people max) are $10 per person for a 15-minute long reading.
Find Igor
They do super fun things for the kids too like posting on their Facebook page and having you "Find Igor" for $5 off your bill!
Where is this?
Igor's Bistro is located at 3055 38th St., Rock Island, Il
Barbecue, Pizza, & Beer-Illinois' Route 84 has Some Hidden Gems This Time of Year
Road trips aren't complete until you've stopped into some hidden gems along the way.
Illinois Arcade House
If you want a place to entertain or be entertained...a short drive to Bloomington will put you right!