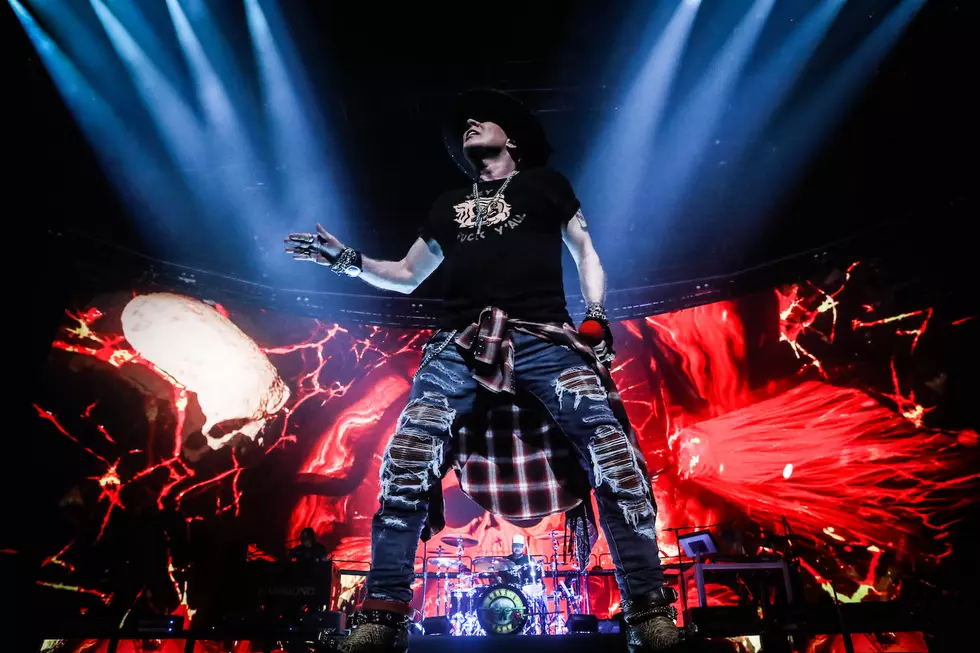 Guns n' Roses "Live In Concert" Sunday on 97X
Courtesy of Live Nation
The last Sunday of July is when I was SUPPOSED to see Guns N' Roses at Wrigley Field.  It was going to be epic. Me, the wife and a handful of other friends and their ladies spending the weekend in Wrigleyville.  But alas, this was not meant to be so instead we'll crank up 97X this weekend for a great show.
97X proudly presents "Live In Concert". Tune in every Sunday night for 2 hours of classic concerts from the biggest names in rock It's Live In Concert, Sunday nights at 8pm, on Your Classic Rock Authority, 97X.
This Sunday, your headlining set from Guns 'N Roses on their "Appetite For Democracy" tour at The Joint, Hard Rock Hotel & Casino, Las Vegas, NV, November 21, 2012...before the reunion with Slash & Duff.
On the next Live in Concert, we're going back to a legendary performance from Guns 'N Roses' 2012 Las Vegas residency! They played 12 incredible concerts at The Joint, at the Hard Rock Hotel and Casino. We'll listen to the show from night number 10- it was November 21st, 2012.
Don't miss rock legends Guns 'N Roses! They're headlining the
next Live in Concert.
Plus don't miss live performances from Foghat from Roseland Theatre, Portland, OR, October 26, 1996
Plus a great set from Blue Oyster Cult from Barton Coliseum, Little Rock, AR, April 9, 1978
Plus Van Halen live at Veteran's Memorial Coliseum, New Haven, CT, August 27, 1986
Live in Concert is on every Sunday at 8 o'clock. The perfect way to wrap up your weekend and prepare for the week ahead. By cracking another couple Sunday beers...which are some of my favorite beers of the weekend. To tune into 97X either on the radio at 96.9 fm or on our mobile app on your phone.
Enter your number to get our free mobile app
READ MORE: See 50 remote jobs that can pay well