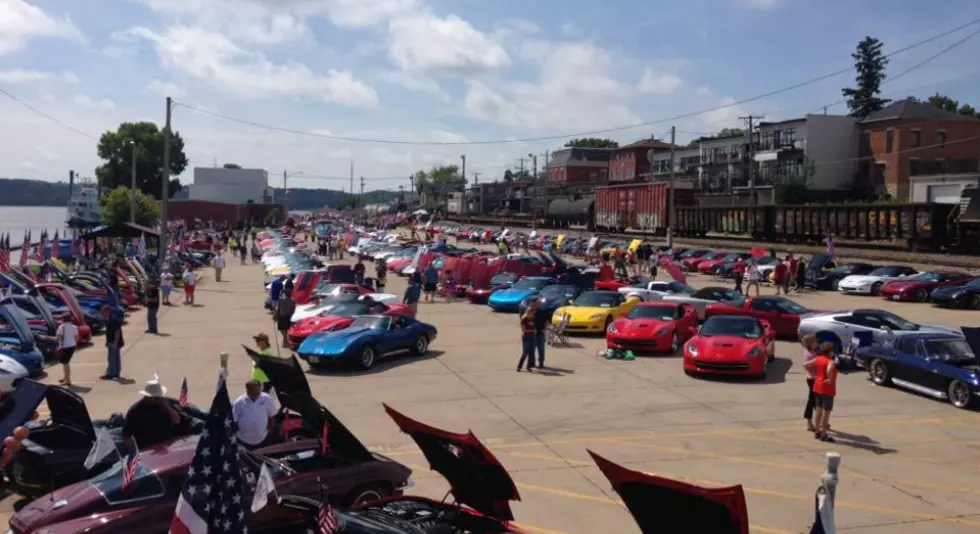 Got A Vette? Help A Vet! Vettes On The River Aug. 24th In LeClaire!
Vettes on the River Facebook
Corvette clubs and owners from around the country put Vettes On The River on their map, and calendar to meet up in LeClaire as the last chorus of summer vacation looms. Hosted by Midwest Corvettes in the past, this year, American Family Insurance/Pat and Pj Haffarnan agencies along with Cassatt Drywall will host the Vettes On The River, attracting legendary Bowtie roadsters from sea to shining sea.
This August 24th, more than 400 Corvettes are expected to show at the levee. Registration is available right now, whether you belong to a Corvette Club, or are just interested in showing your Corvette with a few friends. The gathering is a spectacle only Le Claire and the Mississippi River can provide.
Register before July 24th (You can do so here, and your fee not only holds your space, but also helps 4 different Vietnam Veterans groups around the Quad Cities. Thousands of dollars have been raised since 2014, and each year the collection of Vettes helping Vets grows. With help from sponsors this year like Erickson Chevrolet, Dan Dolan Homes, and Cassatt Drywall, the money raised can go right to the Veterans organizations who need it most.
And, if you needed a Corvette to bring to the show this year, I'm sure Erickson Chevrolet would be happy to oblige you the keys to a sporty new Z06 1LZ (A payment book may also be included, your results may vary!)