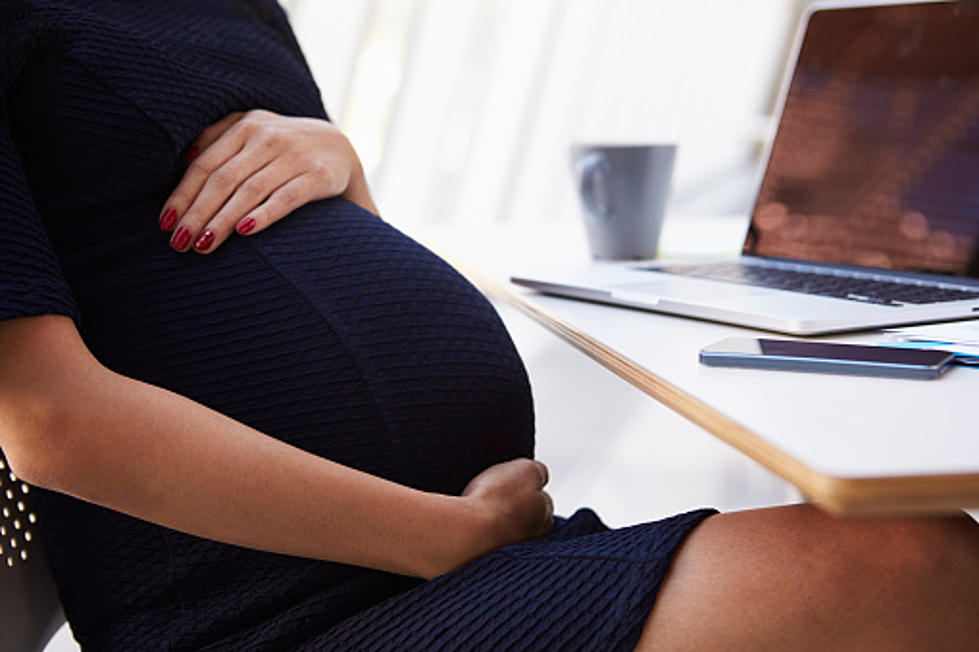 Georgia State Official Accused Of Faking Her Pregnancies For Several Paid Weeks Off
Getty Images/iStockphoto
In Atlanta Georgia, A former high-level state official is accused of faking pregnancies in order to collect thousands of dollars in maternity leave pay.
Robin Folsom, the no-longer Director of External Affairs for the Georgia Vocational Rehabilitation Agency was indicted by a Fulton County Grand Jury on three felony counts of making false statements, one count of identity fraud, and a felony.
According to the State Office of the Inspector General, the 43-year-old woman falsely told human resource officials that she was pregnant, and had given birth in May of 2021.
Her story included the creation of a fake person named "Bran Otmembebwe" as the fake father of her fake children. "Bran Otmembebwe" emailed the Rehabilitation Agency stating that Folsom needed several weeks of maternity leave for birth recovery. About seven paid weeks were approved.
A co-worker of Folsom first suspected the pregnancy was fake when she reported seeing Folsom's baby bump "come away" from her stomach. The co-worker shared her belief with investigators that Folsom wore a fake pregnancy belly.
The inspector general's office said in a statement that Folsom had shared baby pictures with the agency and each picture seemed to be of a different child as they pointed out the "varying skin tones."
Medical and insurance records were reviewed by investigators. No signs were found that Folsom delivered a child.
That was not the first false child reported by Folsom. She earlier announced the birth of a child in July 2020 and a 3rd pregnancy in August 2021 following the false birth in May 2021.
Folsom had an annual salary of about $100,000 as Director of External Affairs at Georgia Vocational Rehabilitation Agency (GVRA).
"Fraud by state employees will not be tolerated," Attorney General Chris Carr said. "By working with Georgia's independent Inspector General, we were able to discover, investigate and put an end to this alleged deception. We will always stand up to protect taxpayer dollars, and we look forward to presenting our case in court." (KansasCity)
Robin Folsom is facing indictment and if convicted, she faces up to 10 years in prison for identity fraud and up to five years in prison for each charge of making false statements.
Read more at: Kansascity.com and WSBTV.com
Keep Looking At The Quad Cities Biggest, Best and Craziest Bloody Marys
Bloody Marys have transformed from a simple glass of tomato juice, vodka, and some spices to an art form that can include everything from flavored salts to a full-on breakfast in the glass. Or in some cases, breakfast, lunch, and dinner. Check out what you told me were some of the best around the Quad Cities. Do you know of a location missing from our biggest and best list, send a picture and the location to ryan.mccredden@townsquaremedia.com