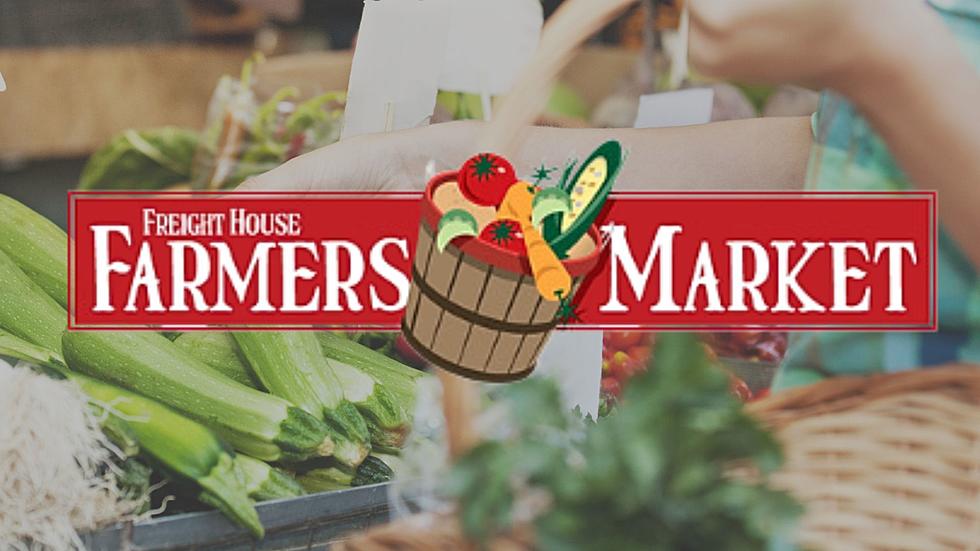 Freight House Farmer's Market RETURNS To The Freight House This Weekend
Freight House Farmer's Market
As the Mississippi River came out of its banks this flood season, downtown Davenport had to close roads, and businesses had to close temporarily, but everyone was able to fair the water well enough, and life downtown is on its way back to normal.
The Freight House Farmer's Market has been meeting all the way up on 4th street at the Scott County Administrative Center for the past few weeks because their normal location was completely underwater. 
This weekend (May 20th) they are returning to the Freight House parking lot at 421 W. River Drive.
In years past, the Freight House Farmer's Market has placed within the Top 10 of the Best Farmer's Markets in the United States list.
Stop down this weekend, gets some fresh fruits and vegetables, some food, some coffee and kombucha, and hear some of your favorite bands play on the Freight House stage!
Check out the Freight House Farmer's Market Facebook page for more information.