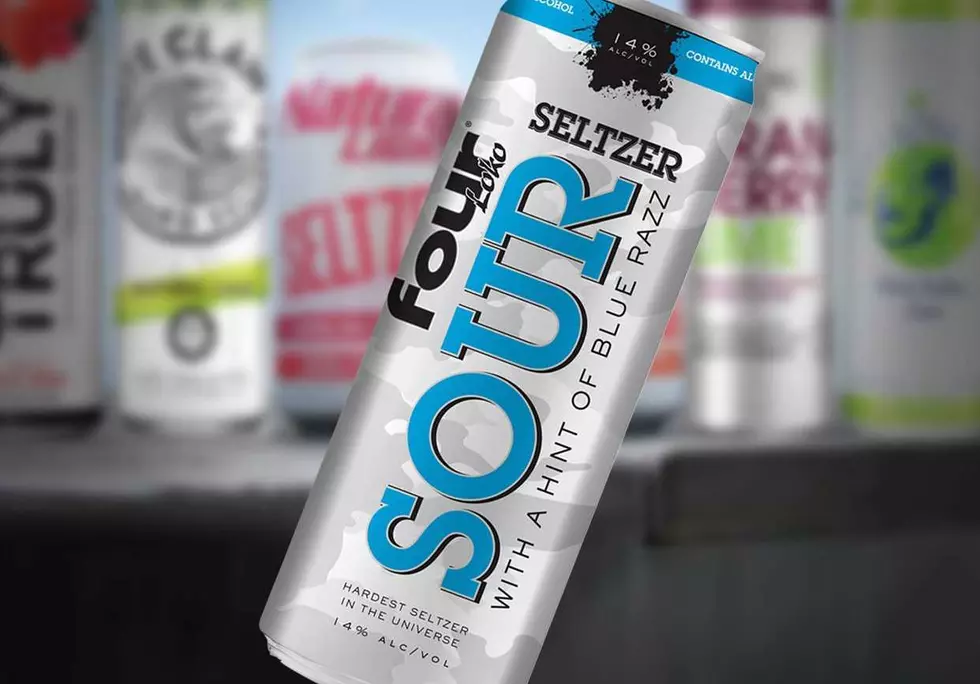 Four Loko is Releasing a Hard Seltzer
Four Loko via Twitter
Move over White Claw, there's a new official drink of women (and Klinger).
On November 6th, Four Loko will be releasing a hard seltzer, not for the faint of heart. One of these bad boys is equal to two and a half times the ABV of a White Claw. The Co-CEO of the parent company said the drink will have "More flavor. More ABV. More value."
They shared a teaser on Twitter a few weeks ago, the can showing 14% ABV, but they have confirmed now that it will be a lower (but still high), 12% ABV.
---
---