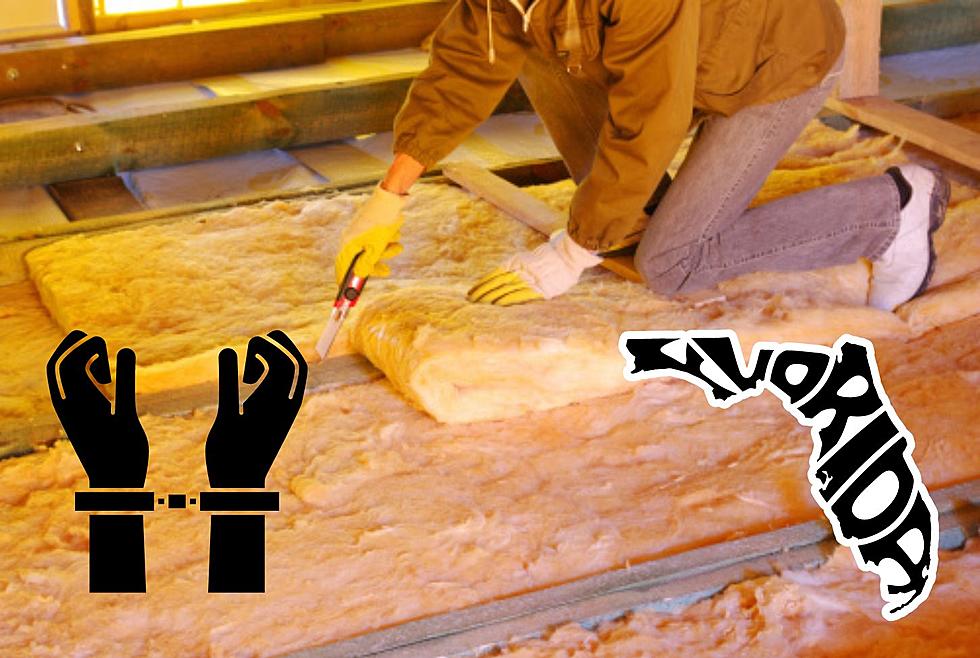 Florida Man Buried Himself Under Attic Insulation in Attempt to Evade Police
Canva
Authorities in North Fort Myers, Florida were left scratching their heads on Sunday when a burglary suspect sought to elude them by hiding in the most unconventional way imaginable: burying himself under a pile of home insulation.
Burglary In Progress
The Lee County Sheriff's Office received a call regarding a burglary in progress and responded immediately. When they arrived at the scene, the alleged thief had made his way to the attic. But authorities heard "someone walking in the attic," and realized that the suspect hadn't made his escape, as they initially assumed.
They found a five-gallon bucket and insulation debris on the floor beneath the attic access, which made them suspicious. The sheriff's office says that the 44-year-old suspect, Bruce Davis, was trying to hide from deputies by burying himself in a pile of home insulation. A daring plan, for sure, but the tactic proved unhelpful in the end.
Refusing To Come Out
Police determined that Davis had put his face near an air duct so he could breathe. When he refused to come out of the attic, authorities decided to flush him out using non-lethal gas.
When the suspect still refused to come down, deputies entered the attic with a K-9 unit who quickly discovered him hiding under the insulation. Needless to say, the suspect got himself into a very itchy situation and one that won't soon be forgotten.
The Viral Photo
The photos taken of him show him with his hands poking up from underneath the insulation, a scene that quickly went viral on social media. His creative attempt to hide from authorities will live in infamy, reminding criminals everywhere that some situations just can't be insulated from justice.
Police shared that they found, "a broken window, appliances in use, and tools scattered throughout the residence," during Davis' attempted robbery.
The Arrest And Charges
Davis was arrested and charged with burglary and resisting an officer. He was later booked in the Marceno Motel. Police shared that Davis has a lengthy criminal history including theft and multiple drug charges.
The bond was set at $31,500, according to records.
This Missouri Prison For Sale Makes For A Great Home
Looking for a unique property? Look no further than this newly listed jail on
Zillow Gone Wild
. Featuring concrete walls, 34 cells, and 2 levels, this jail offers plenty of space to customize the property of your dreams. Whether you're looking for a starter home or a large property to house your friends and family, this jail is sure to suit your needs.
County Cass County
Address 208 W Pearl Street, Harrisonville, Missouri
Zip 64701
Year Built 1960
Price $195,000
Lot Size 0.5 Acres
This remarkable property is available now at an unbeatable price and won't be around for long. Make sure to grab it while you can.
Follow me as I take you on a tour of this remarkable property.