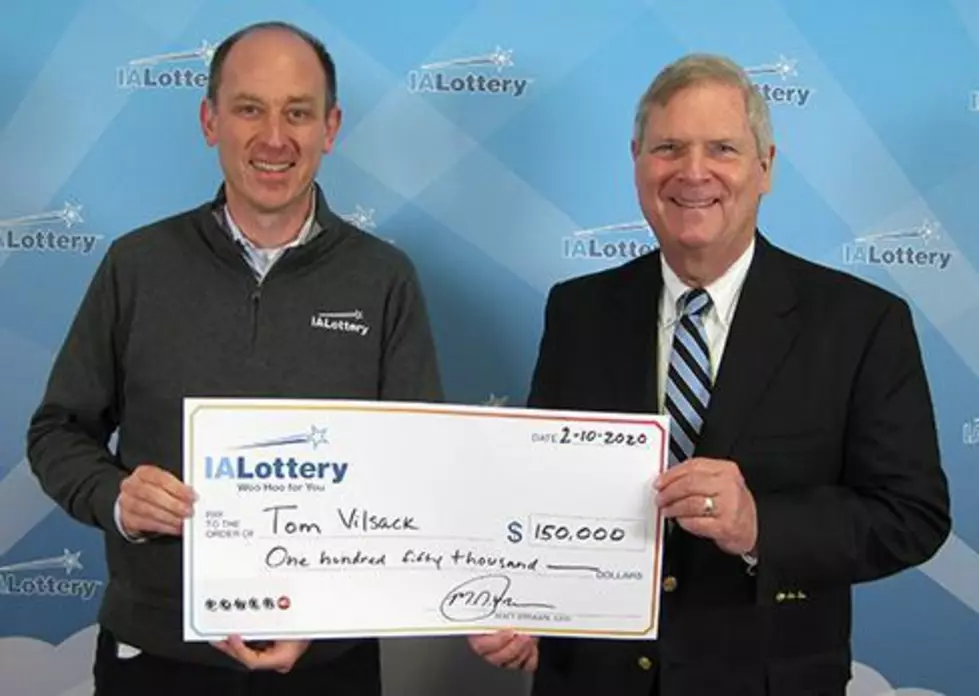 Former Iowa Governor Wins $150,000 Powerball
Iowa Lottery
The winner of a $150,000 Powerball prize is no stranger to Iowans.
Former Governor Tom Vilsack who served from 1997-2007, after Branstad the first time and before Culver, says he only plays if the prize is over $250 million, and only on occasion. He said he knows the chances of winning are slim, so the idea of his money going to education, vets, the state fund, natural resources, etc.
He bought a ticket for the January 22nd drawing, when the jackpot was $347 million. He said he forgot about it for about ten days, before getting online to check his numbers. Tom had 4/5 white balls and the Power Play.
Enter your number to get our free mobile app