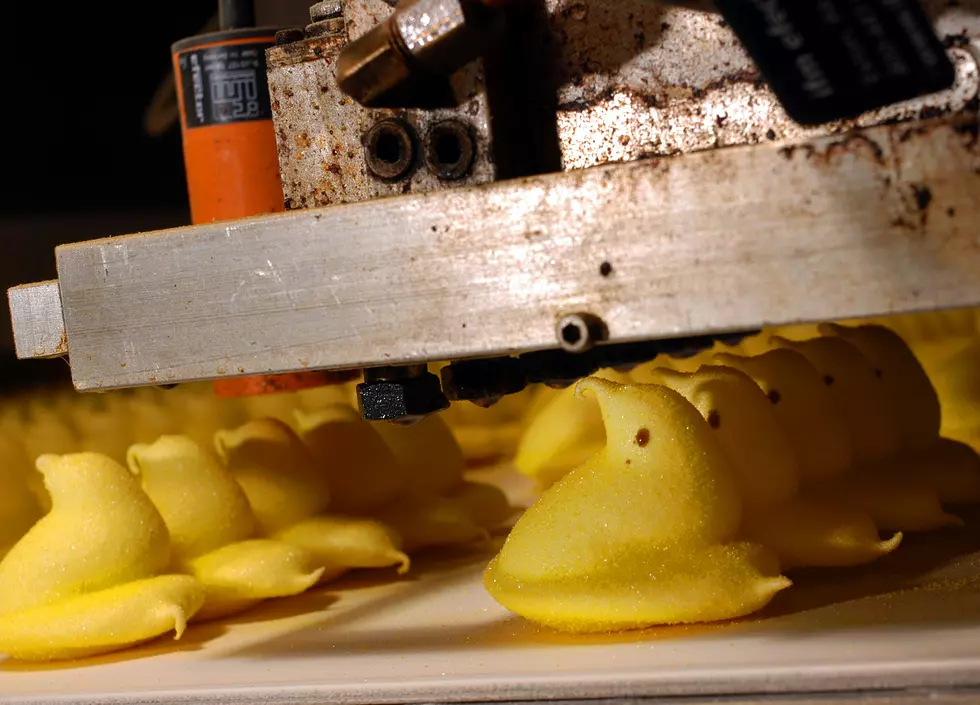 For The First Time Ever People Can Tour The Peeps Factory
Getty Images
Taking a page right out of Willy Wonka's playbook, Peeps is going to offer an exclusive tour of its factory in Bethlehem, Pennsylvania.
The candy maker is teaming up with United Way to give back to their local community. Their nationwide sweepstakes called "Peeps Helping Peeps" will collect donations as entries. So if you want to tour the factory, you'll have to donate $5 or more to United Way of the Greater Lehigh Valley.
Whoever wins the four-person behind-the-scenes tour will get to witness first-hand how marshmallow Peeps are made. The contest will run from now until April 8th and the winner will be announced on April 18th.