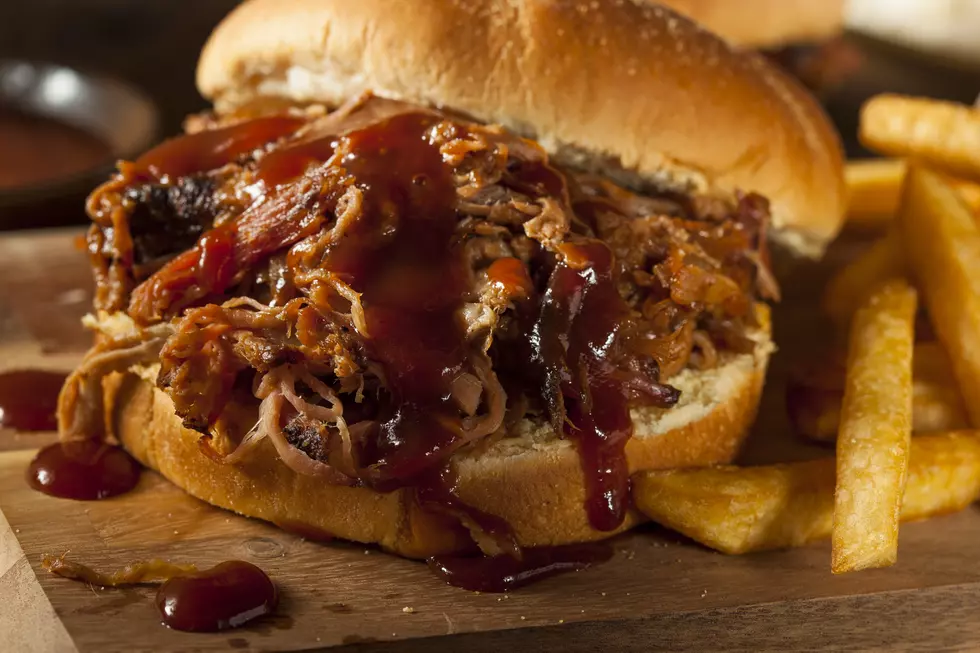 For National Sandwich Day, Here Are Every State's Favorite Sandwich
bhofack2
Today, November 3rd, is probably the most important day of 2020. Today is the day that we exercise our rights, and cast our ballot on what the best sandwich is.
A new study from Zippia looked at Google Trends to find out what the favorite picks for each state were, and the results are something you've probably eaten in the last week or so.
The Chicken Sandwich came in at #1, with six states; Arkansas, Georgia (where it was invented), Indiana, Mississippi, Missouri and Nevada.
Tuna Sandwich also had 6 states- Idaho, Maryland, Montana, New Mexico, Rhode Island, and Wisconsin- but I put that in second place because tuna is gross.
The controversy shows with the Chicken Salad sandwich, which was #1 in Utah only. I think chicken sandwich wins, but the argument of it being closer to a Tuna Salad is definitely something to consider.
Here's all 50 States favorites:
Alabama- BBQ Sandwich
Alaska- Grinder
Arizona- Torta
Arkansas- Chicken Sandwich
California- Panini
Colorado- Doner Kebab
Connecticut- Bacon Egg And Cheese
Delaware- Italian Sub
Florida- Cuban Sandwich
Georgia- Chicken Sandwich
Hawaii- Pastrami on Rye
Idaho- Tuna Sandwich
Illinois- Italian Beef
Indiana- Chicken Sandwich
Iowa- Pork Tenderloin Sandwich
Kansas- BBQ Sandwich
Kentucky- Bologna Sandwich
Louisiana- Po Boy
Maine- Lobster Roll
Maryland- Tuna Sandwich
Massachusetts- Fluffernutter
Michigan- Corned Beef Sandwich
Minnesota- Fried Egg Sandwich
Mississippi- Chicken Sandwich
Missouri- Chicken Sandwich
Montana- Tuna Sandwich
Nebraska- PB And Jelly
Nevada- Chicken Sandwich
New Hampshire- Roast Beef Sandwich
New Jersey- Pork Roll
New Mexico- Tuna Sandwich
New York- Bacon Egg And Cheese
North Carolina- BBQ Sandwich
North Dakota- Ham And Cheese Sandwich
Ohio- Bologna Sandwich
Oklahoma- Patty Melt
Oregon- Bahn Mi
Pennsylvania- Cheesesteak
Rhode Island- Tuna Sandwich
South Carolina- Reuben
South Dakota- Fluffernutter
Tennessee- BBQ Sandwich
Texas- Patty Melt
Utah- Chicken Salad Sandwich
Vermont- Turkey Sandwich
Virginia- Grilled Cheese
Washington- Bahn Mi
West Virginia- BBQ sandwich
Wisconsin- Tuna Sandwich
Wyoming- Egg Salad Sandwich
Enter your number to get our free mobile app
LOOK: Here are copycat recipes from 20 of the most popular fast food restaurants in America