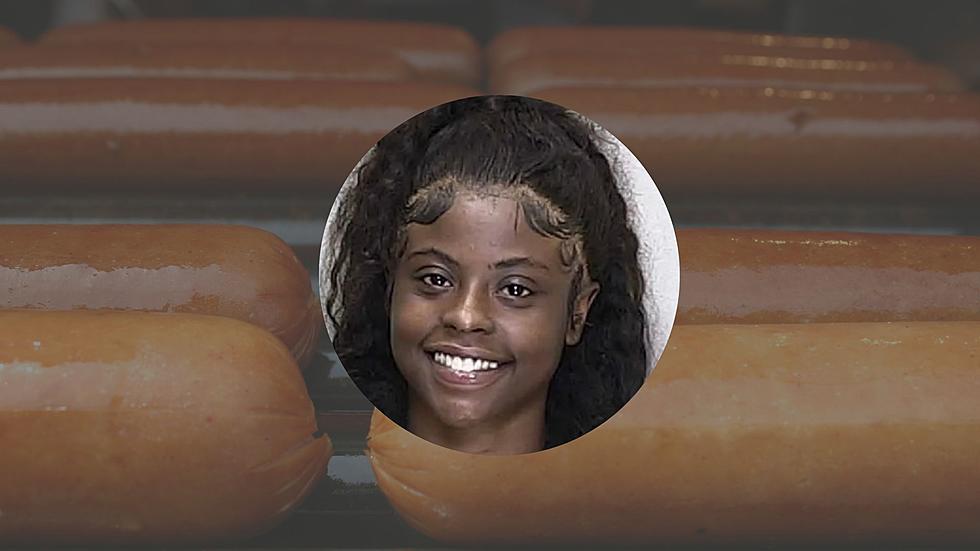 Florida Woman Hurls Sausage at Cashier During Argument
Canva / Marion County Sheriff's Office
A Florida woman was arrested after she threw a sausage and a can of Coke at a gas station cashier during a heated altercation.
De'Asia Cobb was arrested and charged with battery and disorderly conduct after the incident that unfolded last Wednesday at the Kwik King gas station at 3511 NE 36th Ave in Ocala, according to an arrest affidavit.
The cashier told deputies that the incident started when Cobb confronted her, saying she could have handled her two transactions at once, the arrest affidavit said. The two reportedly shouted racial slurs at one another, and that's when the verbal altercation turned physical.
That's when Cobb allegedly grabbed a sausage from the hot tray and its tongs and hurled them both at the cashier. The sausage hit the cashier in the right wrist and the tongs in the right leg, and then Cobb left the store.
After Cobb left, the cashier grabbed the sausage off the floor, went outside, and threw it at Cobb's car, the affidavit said. Cobb then went back into the store and retaliated to the retaliation, throwing a can of Coke she had just purchased and the sausage that'd already been thrown around at the cashier standing near the end of the counter. The can of Coke bounced off the counter and the cashier was able to dodge it.
The store owner witnessed the entirety of the interaction, and told Cobb she needed to leave. Cobb, however, said she wasn't trespassed from the store so she refused to leave. According to the report, she loitered and taunted store employees for 8 minutes while police were en route.
Cobb was arrested and transported to the Marion County Jail on $1,500 bond. She has since been released.
Read more at Yahoo
LOOK: 50 cozy towns to visit this winter
Stacker
created a list of 50 cozy American towns to visit each winter. Towns were selected based on visitor opinions, ratings from nationwide publications, and tourist attractions.
Gallery Credit: Laura Ratliff