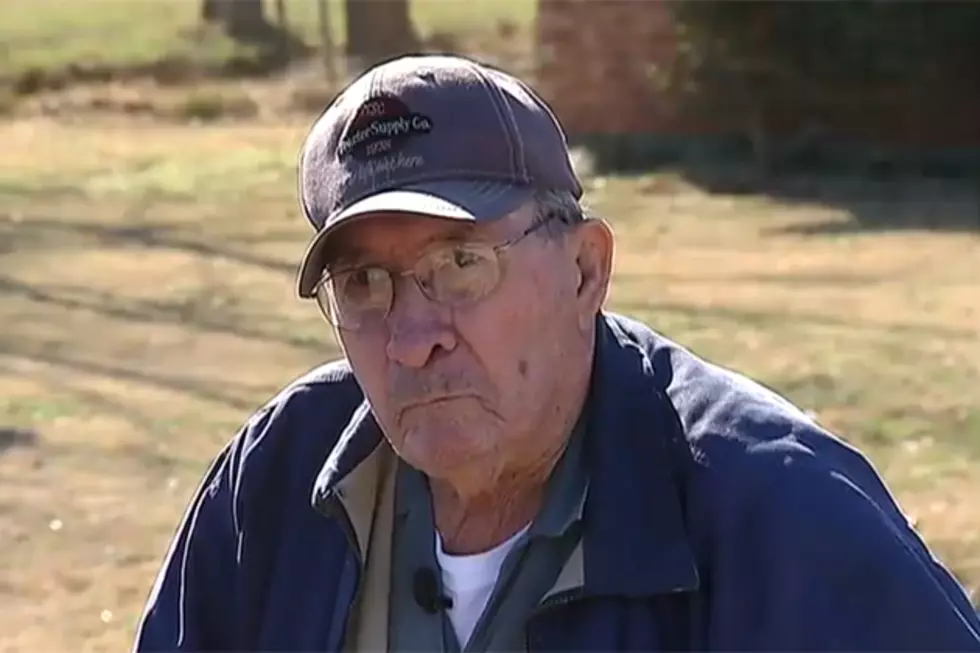 Elderly Man Pulled Two Women From Burning Car
FOX 4 News
85-year-old Lindell Marbut near Dallas doesn't get around too well anymore and he walks with a cane. But when a 22-year-old woman and her friend flipped their car past his house, Lindell jumped into action.
The car landed in his driveway, burst into flames, and they were both trapped inside. While Lindell's caretaker ran to call 911, he got to their car, grabbed the driver by her hand, somehow managed to pull her out of the car, and then dragged her to safety.
Once his caretaker came back, she helped him pull the passenger out too.
Both women in the car were seriously injured, but survived. One of the firefighters who showed up afterward says they probably wouldn't have made it if Lindell hadn't gotten to them as fast as he did.