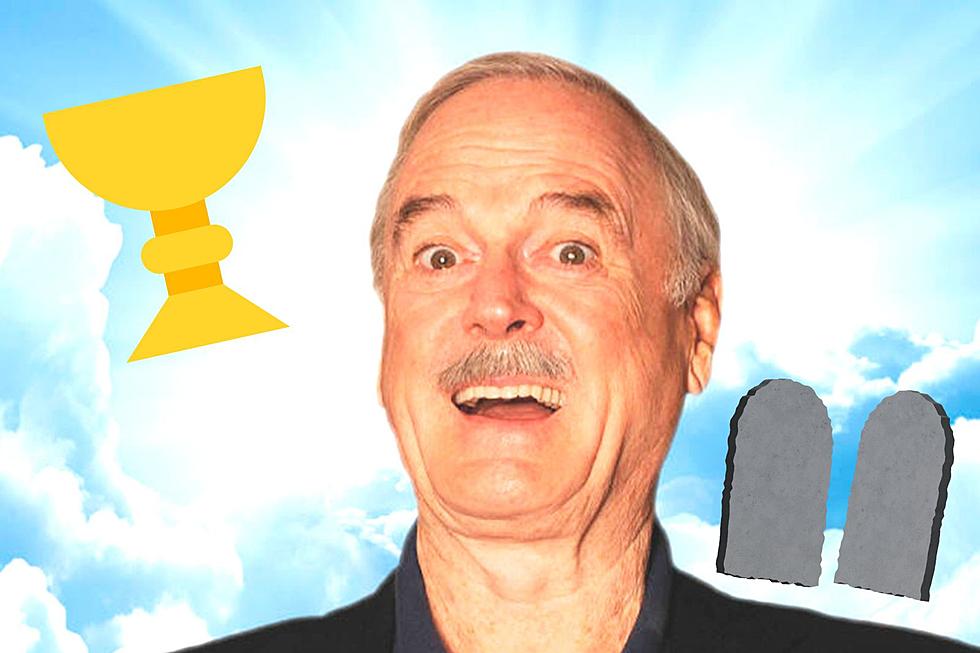 Eastern Iowa, You Can Spend An Evening With The Late John Cleese
Kevin Voyt
Davenport, Iowa will have the privilege of spending an Evening with The Late John Cleese.
While the name of the show might sound like a funeral, we can assure you he is not dead yet.
John Cleese will be at the Adler Theatre on November 10.  Tickets go on sale Friday, July 14 and you can also sign up to win them below.
An Evening With The Late John Cleese
Come and pay your respects to one of the most iconic and beloved comedians of our time in a night of unparalleled laughter and wit. (Barely) living comedy legend, John Cleese, is coming to the Quad Cities for a live and truly memorable evening of comedy and conversation.
With all-new routines shaped by his impeccable timing, trademark eccentricity, and clever wordplay, John Cleese demonstrates through observational humor and gifted storytelling how he has achieved nothing short of comedy royalty.
This multi-hyphenate performer is best known as co-founder of Monty Python and is celebrated for his work on Monty Python's Flying Circus, Monty Python and the Holy Grail, Life of Brian, Fawlty Towers, A Fish Called Wanda, as well as the James Bond and Harry Potter franchises. Don't miss your chance to see this hilarious and insightful look at the life and work of one of the world's funniest entertainers in this thrill-of-a-lifetime evening.
In lieu of flowers, the comedian wishes for you to please buy the premium Meet & Greet tickets.
John Cleese, alive and live, at the Adler Theatre on November 10.  Sign up below to get your tickets to laughingly pay your respects.
Quad Cities Live Music Venues That Aren't Live Music Venues Anymore
Nostalgia Alert!.
We've compiled a quick list (by no means comprehensive) of venues in the Quad Cities that are no longer music venues but to us will ALWAYS hold a special place were we saw some great shows and made some incredible memories.
To many of us the live music scene wasn't just a concert here & there. It was an every weekend affair. And it didn't matter if it was a touring band or your buddy's band. We were going to be there with a beer in hand and scream along with guitars that were way too loud in a room that was improperly treated acoustically and make some bad decisions.
LOOK: Most commonly seen birds in Iowa
Stacker
compiled a list of the most common birds seen in Iowa from Project FeederWatch.