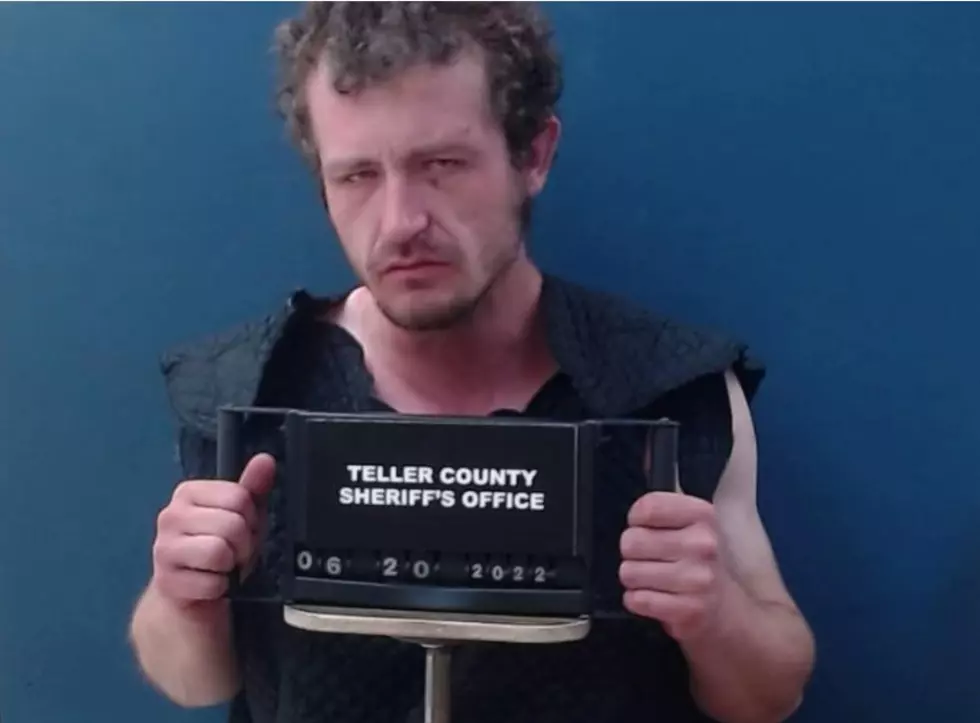 Drunk Guy Steals a Police Car, Responds To Domestic Violence Call
Park County Sheriff's Office
A Colorado man was arrested after investigators say he stole a police vehicle, evaded police and was even shot at earlier in the morning hours on Monday.
Officials say 33-year-old Jeremiah James Taylor allegedly broke into an unstaffed Park County Sheriff's Lake George substation, where he stole a 2013 Dodge Durango marked for police use.
Not long after, he arrived at a domestic violence call just before 3:30am, a call that was broadcasted on a Teller County police channel.
The people at the home in question said Taylor showed up visibly drunk and in the squad car, and asked them, "where's the old man that's going to shoot someone?"
Soon after, the REAL Teller County Sheriff's arrived on the scene, and when Taylor saw them, sped away from the scene.
"That was one of my biggest concerns that we were going to have a high-speed pursuit with a law enforcement vehicle crashing into an innocent citizen," Park County Sheriff Tom McGraw said.
Taylor was spotted about two hours later, and when he realized he'd been spotted, took off at speeds of up to 110mph and broke several traffic laws during the chase.
After crashing on Matakat Road, he ran off into the woods to hide, but deputies caught up with him. While trying to place him under arrest, he was noncompliant and armed with a knife.
In the course of his arrest, deputies deployed a taser at Taylor, and one officer fired his service gun at least one time. No deputies were injured in the incident.
Taylor was already on probation for menacing, theft, and DUI while being investigated for several crimes in the area, so some more charges probably won't help his case for staying out of jail.
Aggravated motor vehicle theft
Vehicular eluding
Impersonating a peace officer
Obstruction
Resisting arrest
Reckless endangerment
Second-degree burglary
Reckless driving
Safe to say, Taylor probably won't be seeing the outside of prison walls anytime soon.
Read more at KDVR
25 True Crime Locations: What Do They Look Like Today?
Below, find out where 25 of the most infamous crimes in history took place — and what the locations are used for today. (If they've been left standing.)