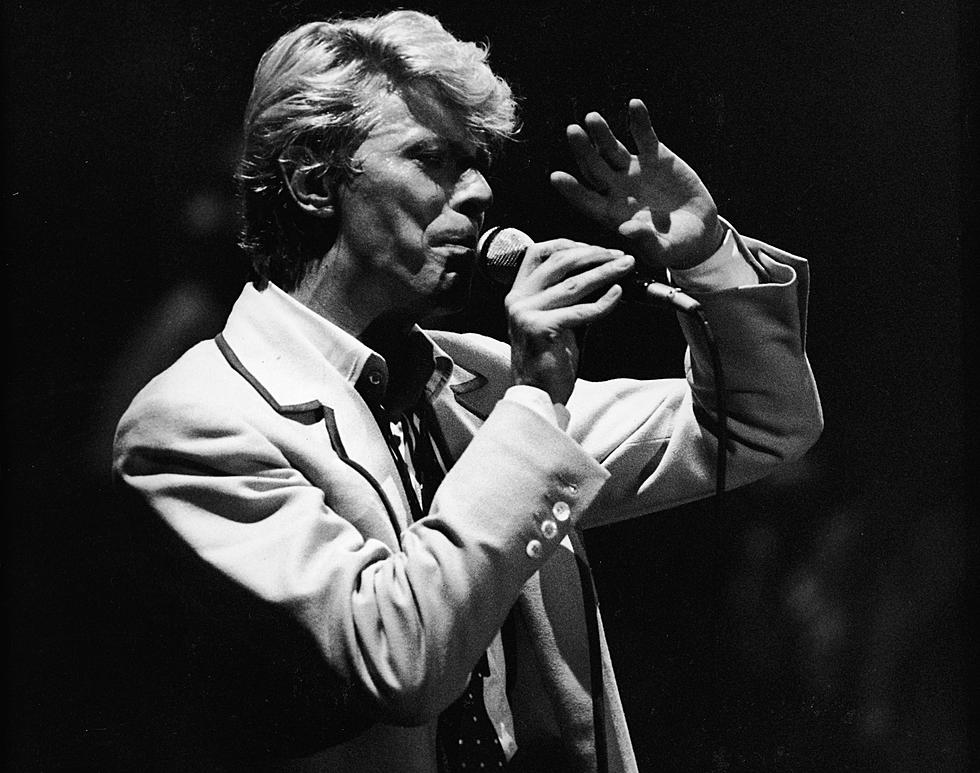 David Bowie is "Live In Concert" Sunday on 97X
Getty Images
Think about it.  Back in 1983...David Bowie was playing live and someone recorded it.  What did that recording apparatus look like?  If it was 2021 it very well could've been a phone and MAYBE a 1/3" wire coming out of a headphone jack from the soundboard.
Back then it was probably the size of a stove and some poor schlub wearing mascara had to haul it back & forth from a semi truck wearing bright red leather pants.
Puts things into perspective, huh?  Makes you appreciate it a bit more, right?
97X proudly presents "Live In Concert". Tune in every Sunday night for 2 hours of classic concerts from the biggest names in rock It's Live In Concert, Sunday nights at 8pm, on Your Classic Rock Authority, 97X.
Your headliner for Live in Concert on 97X is David Bowie on the "Serious Moonlight" tour at Pacific Coliseum, Vancouver, B.C., Canada, September 12, 1983
After releasing his landmark album, "Let's Dance," David Bowie launched the "Serious Moonlight" tour. He played 96 concerts on the tour, and every single one of them sold-out incredibly fast! We'll listen to his legendary performance
captured live at the Pacific Coliseum in Vancouver on September 12th, 1983. Don't miss David Bowie! He's headlining the next Live in Concert.

 
Plus don't miss live performances from Joe Walsh at Reunion Arena, Dallas, TX, July 11, 1981
Also a great set from Billy Squire at Santa Monica Civic Center, Santa Monica, CA, November 20, 1981
And don't miss Bruce Springsteen & The E Street Band at BB&T Center, Sunrise, FL, April 29, 2014
Live in Concert is on every Sunday at 8 o'clock. The perfect way to wrap up your weekend and prepare for the week ahead. By cracking another couple Sunday beers...which are some of my favorite beers of the weekend. To tune into 97X either on the radio at 96.9 fm or on our mobile app on your phone.
Enter your number to get our free mobile app
Here are the top 25 hits of the '80s based on their overall popularity.