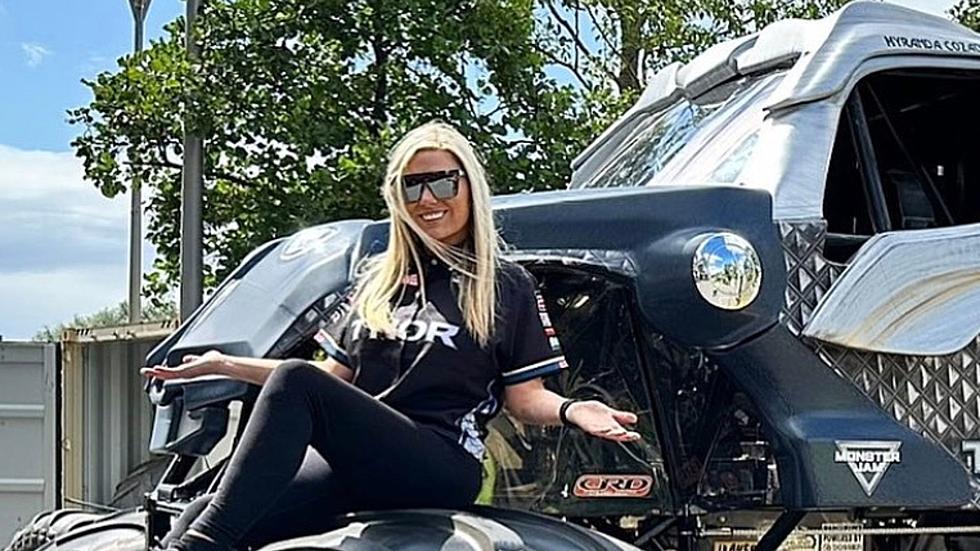 Davenport's Myranda Cozad Unveils New Monster Jam Truck
Myranda Cozad via Instagram
One of the few people I'd call "The Pride of Davenport" has a new ride, and she's unveiling it on the track this weekend.
Myranda Cozad from Davenport, Iowa started competing in Monster Jam in 2016. Before Cozad's career started, she had met Debra Madusa, the first female driver to win the Monster Jam World Finals in 2004 and again in 2005, who had helped her fulfill her racing dream.
"I met Madusa at a show and I expressed to her how driving a Monster Jam truck was a dream of mine. She took me under her wing and the rest was history. Madusa was a huge inspiration from day one for me. She's a great advocate for women and has paved the way for us here in Monster Jam. She's an all-around great person and role model." Cozad said.
Since, she's been behind the wheel of the truck branded to be Scooby-Doo, and then most recently was the pilot of Monster Mutt Dalmatian, participating in the Monster Jam World Tour through Europe and Australia.
Myranda shared some news yesterday that she's behind the wheel of a brand new truck, and she'll be breaking it in at Monster Jam London.
"Excited to introduce the new Thor Monster Jam Truck! Absolutely honored to be given the opportunity to represent such legendary & iconic brands," she wrote in her post. "Can't wait for the debut this weekend here in London!"
The truck is pretty slick.
The truck features the Norse god and comic book character's iconic hammer, helmet, and cape.
Just a few months ago, Myranda took 1st place in the event at Wells Fargo Arena in Des Moines.
LOOK: Here are the states where you are most likely to hit an animal
Hitting an animal while driving is a frightening experience, and this list ranks all 50 states in order of the likelihood of such incidents happening, in addition to providing tips on how to avoid them.