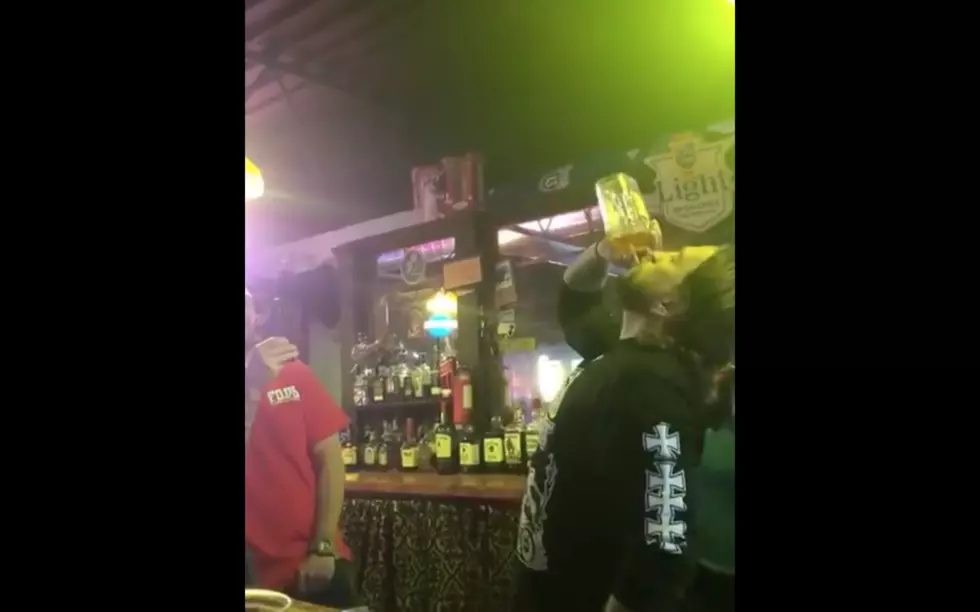 Davenport Man Slams Full Bottle of Crown Royal In 10 Seconds
Jeff Grabau via Facebook
This man is a professional.... DON'T TRY THIS AT HOME!!! 
In these uncertain times, it's no secret that we all are drinking more than we normally would. It could be out of boredom, out of frustration, but whatever it is, this guy takes the cake.
Jeff Grabau, noted badass, shared a video from his private bar drinking the entirety of a 750ml bottle of Crown Royal.
Jeff throws a straw in the bottle, which gets air to the bottom to help avoid spilling and makes the liquid come out faster, and downs the drink in less than 10 seconds.
You can tell he was feeling the burn, as he asked for a beer or something else to wash down the whiskey.
Jeff went Live on Facebook about two hours later, to show he was doing alright. He doesn't say too much, just that he's okay, and asks his dad who the loser is now. 'Family Tradition' by Hank Williams Jr. can be heard in the background, which just feels right.
Enter your number to get our free mobile app
How to Get Your Stimulus Check Quickly and How Much You Will Get