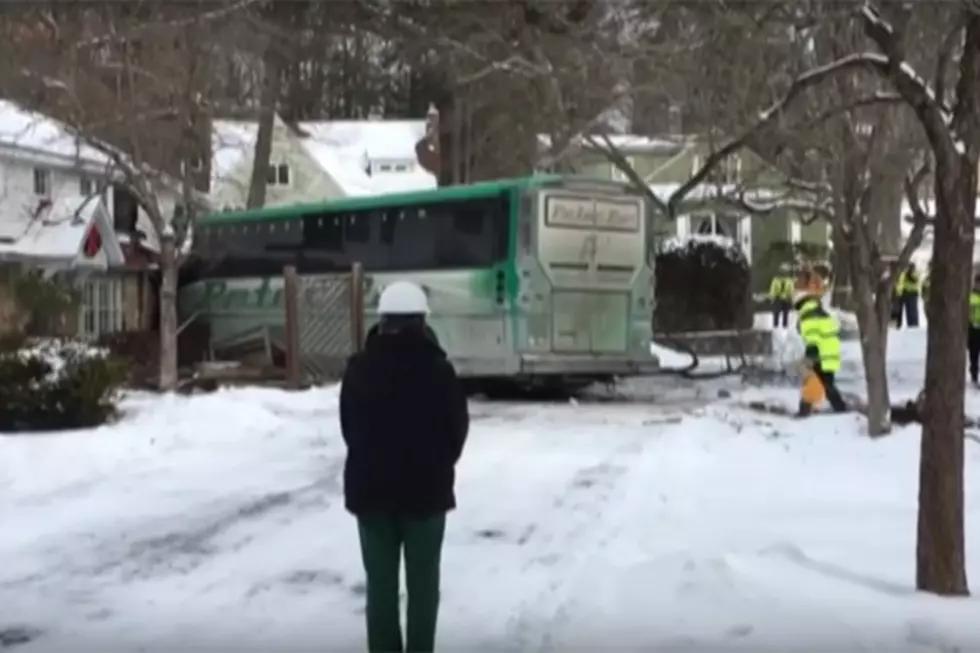 Bus Hit Oil Delivery Truck and Massachusetts House
YouTube
Two people were hospitalized with non-life-threatening injuries after a Peter Pan bus hit a parked oil delivery truck and then crashed into a nearby home on Monday.
Thankfully no one was home when the bus struck, but 2,000 gallons of oil were spilled onto the street. The house suffered significant structure damage from the collision. Five passengers were on the bus at the time of the crash, only one rider and the driver were injured.
The accident is still under investigation.