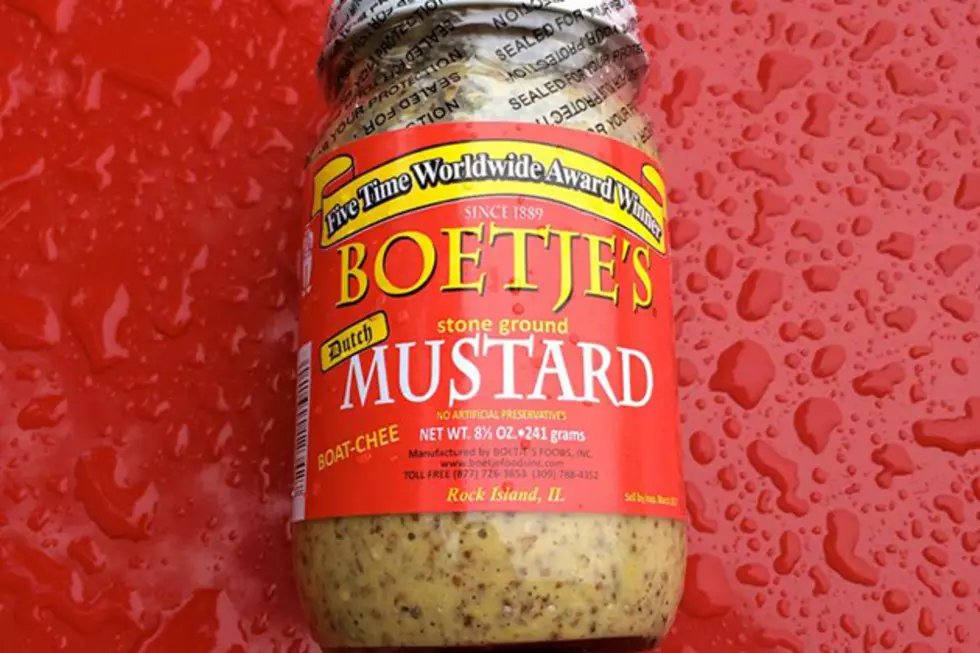 Boetje's Wins World-Wide Mustard Competition
Boetje's / Facebook
The Quad Cities' own Boetje's Stone Ground Mustard has won the 2020 World-Wide Mustard Competition, bringing home another gold medal.
This is the third award from the competition for the company, and it's second gold medal. The contest is hosted by the National Mustard Museum in Middleton, Wisconsin, and has 17 categories.
This year, they entered the Deli/Brown category, according to the entry form;
"This mustard is usually tightly-grained or coarse and is the crowning touch to a corned beef sandwich. Horseradish, garlic or other ingredients may be present, but the mustard should be what any typical delicatessen would use for its traditional deli sandwiches. Judges will taste these mustards with deli meat."
The company is thrilled to have won.
In 2016, the full rundown from the judges perfectly explained the mustard.
"First, the flavor. Unlike so many grainy mustards, Boetje's has a bold mustard kick that comes from the mustard and only the mustard. You might think it has horseradish but it's all about the mustard.
Second, the texture. This is a satisfying grainy mustard that pairs well with smooth cheeses and in mashed potatoes. (The Curator puts it on baked potatoes – without the fat of butter of sour cream and it's fabulous).
Third, it is as simple and natural as you will find. Only five ingredients: water, vinegar, mustard seed, sugar and salt. And only 7 calories per serving, so go crazy."
Enter your number to get our free mobile app