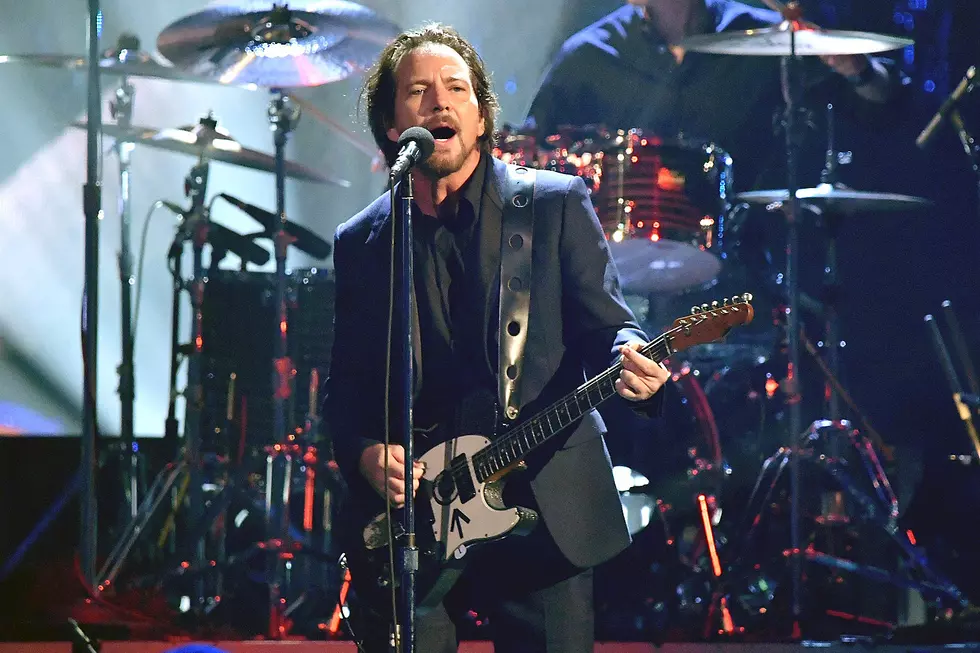 Best Way to Watch Pearl Jam Perform 'Ten' From Home
Mike Coppola, Getty Images
Tonight through Sunday they'll be streaming the show they did in 2016 from Philadelphia where they played the whole debut album.
I think we can all agree that a streaming concert is a far cry from a real live show...but I've got some tips for you to make it a better experience.
Make a plan!  You can watch this show any time but I wouldn't suggest starting it too late.  It's a 3 hour concert for God's sake so don't start it at 11pm after boozing for a few hours and expect to get the most from this show.  Plan a 7pm or 8pm start on Friday or Saturday for optimal enjoyment.
Pregame!  This is a strange set up for a show...so go through your normal process of getting ready for a show.  For me it means a few beers and a couple pulls off the whiskey in the freezer.  It gets you loose and in the mood for a rock show.  Crank tunes before the show while you're having supper.  Find a good 90's grunge playlist and jam it!
Invite people! If you feel comfortable inviting friends...you should.  I'll be watching this in my garage.  Plenty of room for social distancing and a short walk to the concession stand (beer fridge).
Dim the lights! Set the mood.  Light some candles.  It's Halloween time...do you have a fog machine?  Ok, that might be too much.  But light some candles and turn off the overheads.
Comfort is of the utmost importance! But that doesn't mean jogging pants or boxers.  Put on some real clothes and prepare to stand up!  Just like a real show, you'll probably have your wife or kids griping at you to sit down...but don't listen.  Throw your fist in the air and sing!
CRANK IT! Thank God I live in the country.  No one gets to call the cops on me because of my loud ass music.  So, if you're able...turn it up!
Get black-out drunk! You don't have to drive home so have some fun!  Eat some edibles!  Go crazy.  You're going to have to do something...because watching a concert at home is gonna suck if you're sitting there with all your faculties intact.  (just kidding...please drink responsibly;)
On the 30th anniversary of Pearl Jam's first live performance at Seattle's Off Ramp (October 22), the band will stream its historic April 29, 2016 show from the Wells Fargo Center in Philadelphia on Nugs.net.

 

The three-hour performance kicked off with Pearl Jam's debut album, "Ten" played in its entirety. Pearl Jam has partnered with Nugs.net to present this full color 32-song set, mixed in stereo and 5.1 digital surround sound by Pearl Jam Producer, Josh Evans. Never-seen-before footage captured on 11 HD cameras by videographer Blue Leach and edited by PJ archivist Kevin Shuss.

 

This pay-per-view streaming event will be available on Nugs.net beginning on Thursday, October 22nd 5PM PT through Sunday, October 25th at 11:59 PM PT.

 

Presented by SONOS
LOOK: 'Muppets' Artist's Magical Woodland Home Could Be Yours