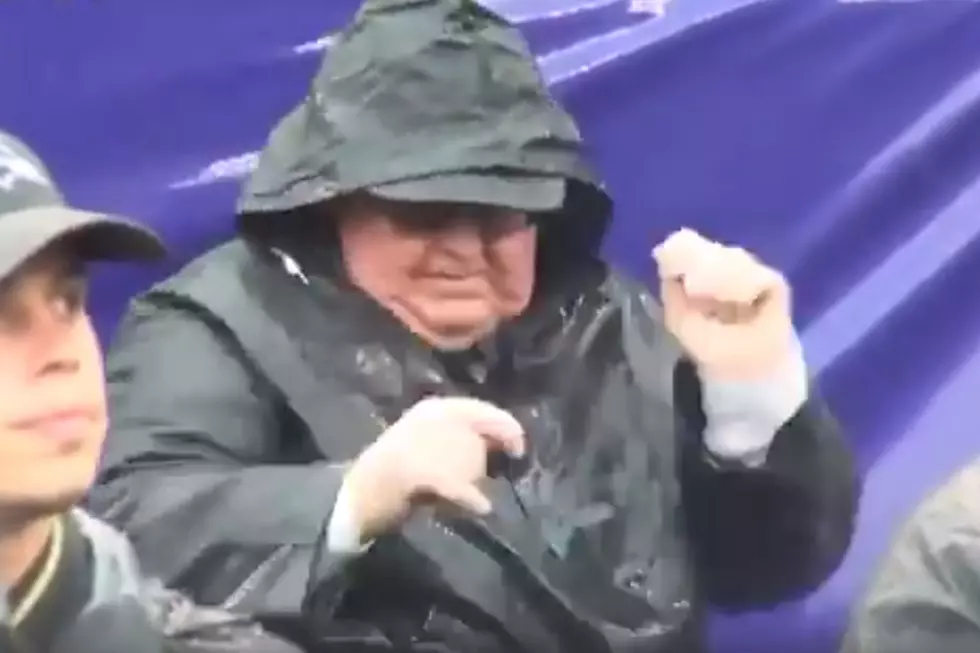 Baltimore Ravens Band Member Perfectly Air Drums to Rush
YouTube
You know how you think you look when you're air drumming to your favorite song? Yeah, your timing isn't nearly as spot-on as this guy's.
This video comes from Sunday's Baltimore Ravens-Buffalo Bills game and shows an old dude air drumming like a pro. He's totally nailing each and every beat of Rush's "Tom Sawyer".
Actually, the guy is a pro and a member of the Ravens' marching band. And as great as he is, look to the top left-hand corner of the video. Some guy who's out of focus in the foreground is singing along to the song.