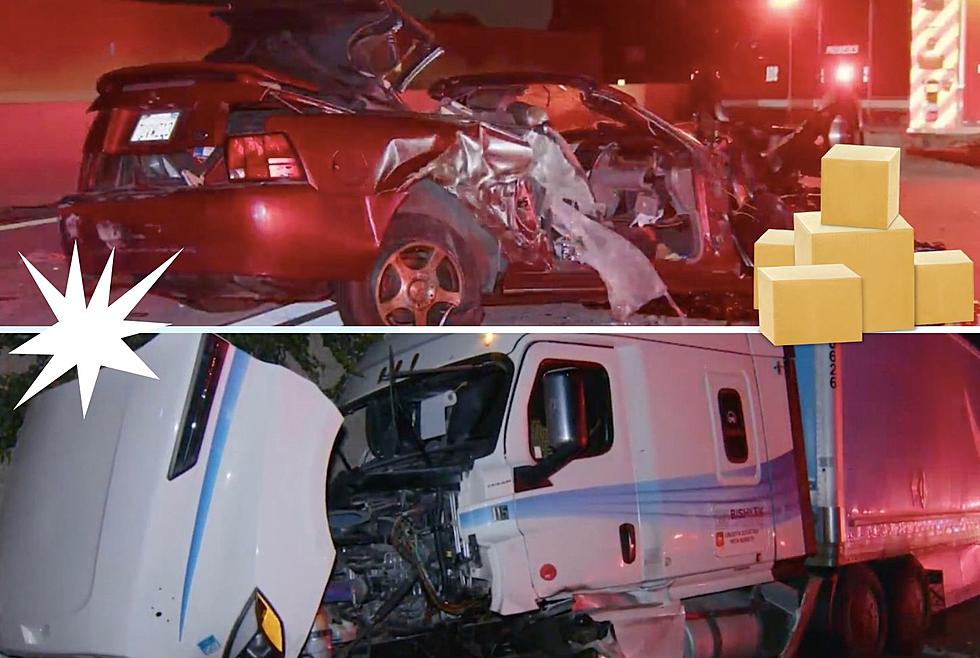 Amazon Truck Crashed On California Freeway And People Stole The Spilled Packages
KTLA5
An Amazon semi-truck collided with a side wall along the westbound side of the 210 Freeway at Myrtle Avenue at around 1:30 a.m. on Saturday morning, scattering hundreds of packages on and around the area.
Semi Crash
This was confirmed by the California Highway Patrol (CHP).
Due to the collision, the Amazon truck's female driver was thrown out onto the carpool lane, and as a result, two other vehicles crashed into each other due to the debris in the road.
Physical Status
As per the latest reports, the truck driver has been taken to a nearby hospital in a critical state, but there is no update about the conditions of the other drivers involved in the incident.
Based on the video footage, it appears that the side wall of the freeway has been utterly destroyed, causing the contents of the truck, comprising hundreds of packages and significant chunks of debris, to roll down the hillside towards homes situated on Evergreen Avenue.
Here Is A News Clip
Stealing Packages
Amid the chaos of packages falling out of a truck and onto the freeway, a few unsavory individuals attempted to swipe the items for themselves.
However, the Monrovia Police Department swiftly intervened. In the aftermath, a tow truck worked to recover some of the scattered packages, ultimately delivering them to a nearby Amazon fulfillment center.
Resuming Traffic
While the 210 Freeway was temporarily shut down due to the crash, it has since resumed normal operation. Although Caltrans teams were observed surveying the damage the following morning, there is currently no definitive timeline for the wall's complete repair.
These Are The Top 10 "Trashiest" Cities In Wisconsin
RoadSnacks
number crunched to determine the top 10 "trashiest" cities in Wisconsin!