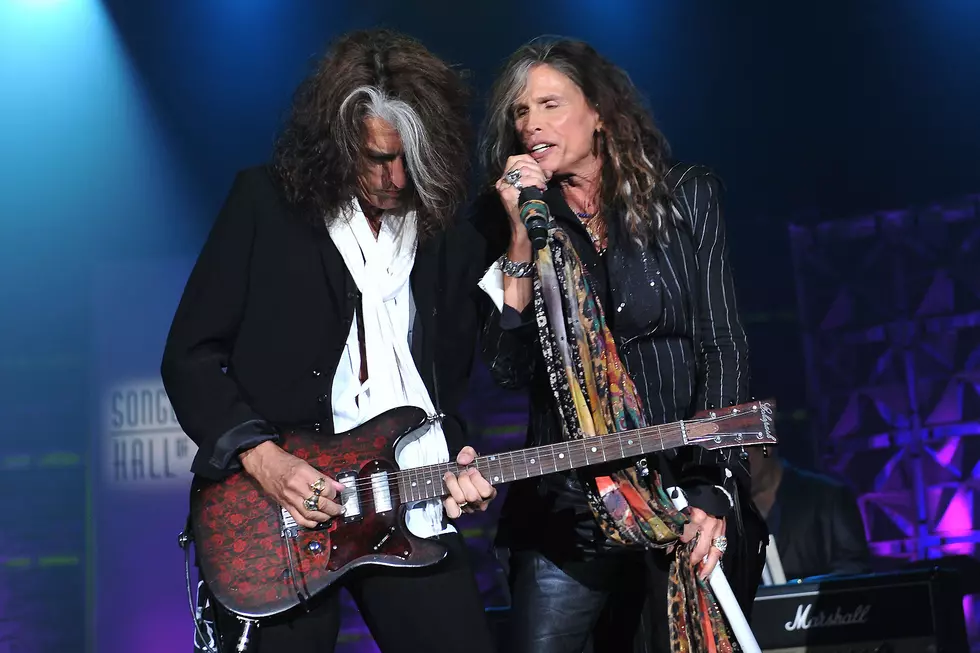 Aerosmith "Live In Concert" Sunday on 97X
Larry Busacca, Getty Images
Who would be the bigger diva backstage at this hypothetical show?  Steven Tyler, Ozzy Osbourne, Gavin Rossdale, or Lenny Kravitz?  I'm guessing Gavin & Lenny would be hoarding all the sparkling water & roasted cauliflower.  While Ozzy is mimicking Steven's high pitch vocal warmups.
Aerosmith, Ozzy Osbourne, Bush and Lenny Kravitz are on this weeks "Live In Concert" on 97X
97X proudly presents "Live In Concert". Tune in every Sunday night for 2 hours of classic concerts from the biggest names in rock It's Live In Concert, Sunday nights at 8pm, on Your Classic Rock Authority, 97X.
Your headliner for Live in Concert on 97X is Aerosmith on their "Just Push Play" tour at The Joint, Hard Rock Hotel-Casino, Las Vegas, NV, January 11, 2002
In June of 2001, just a few months after being inducted into the Rock and Roll Hall of Fame, Aerosmith launched their "Just Push Play" tour. The band was really riding a wave of energy, and sounding great. On the next Live in Concert,
we'll listen to a legendary performance from that tour. It was captured live on January 11th, 2002, at The Joint, at the old Hard Rock Hotel Casino in Las Vegas. At the time, The Joint held only 2,000 people! The intimate setting brought the fans up close and personal, and made for an incredible experience. Don't miss Aerosmith- they're headlining the next Live in Concert!

 
Plus don't miss live performances from Ozzy Osbourne at Budokan Hall, Tokyo, Japan, February 15, 2002
Also a great set from Bush at Roseland Theatre, Portland, OR, September 18, 2011
And don't miss Lenny Kravitz at Accorhotels Arena, Paris, France, November 23, 2014
Live in Concert is on every Sunday at 8 o'clock. The perfect way to wrap up your weekend and prepare for the week ahead. By cracking another couple Sunday beers...which are some of my favorite beers of the weekend. To tune into 97X either on the radio at 96.9 fm or on our mobile app on your phone.
CHECK IT OUT: These words were born in the '80s