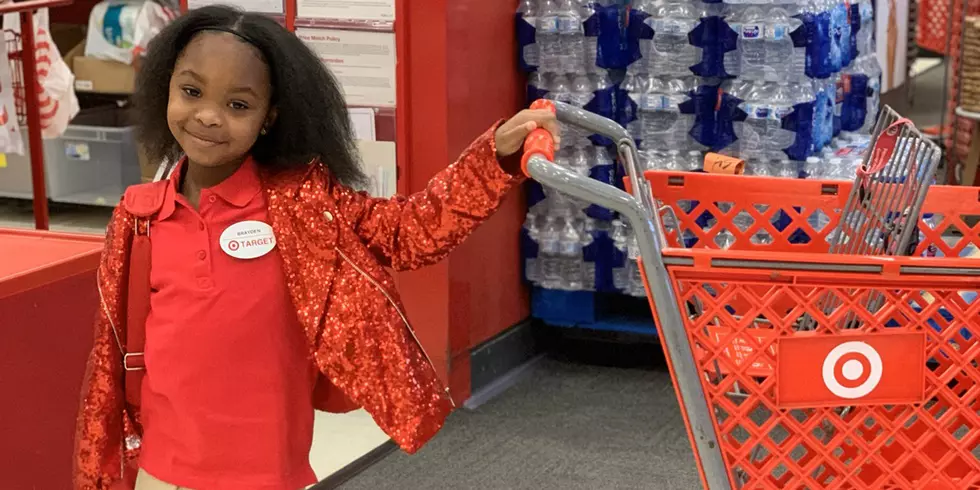 8-Year-Old Gets Birthday Wish Granted to Have Party at Target
Rikki Jackson via Twitter
8-year-old Brayden Lawrence had her birthday wish come true after having the ultimate birthday party at her favorite store.
---
---
Brayden and some friends had the opportunity to go to their local Target dressed in classic khakis and red polo and shop around, thanks to Albert, the store's manager.
---
---
Albert printed off name tags for each of the girls, gave them walkie-talkies, and even set up a scavenger hunt for the girls. They had to find misplaced items and put them back. No word on whether or not the items were out because Albert put them out, or he just sent the girls out to send the go-back workers home early.
---
---
Brayden's aunt, Rikki Jackson, said Brayden is obsessed with Target, and had a birthday she could never forget.
---
---
Thanks to Rikki and Brayden's mom, the girls even got a gift card to buy something small they wanted. 
Enter your number to get our free mobile app