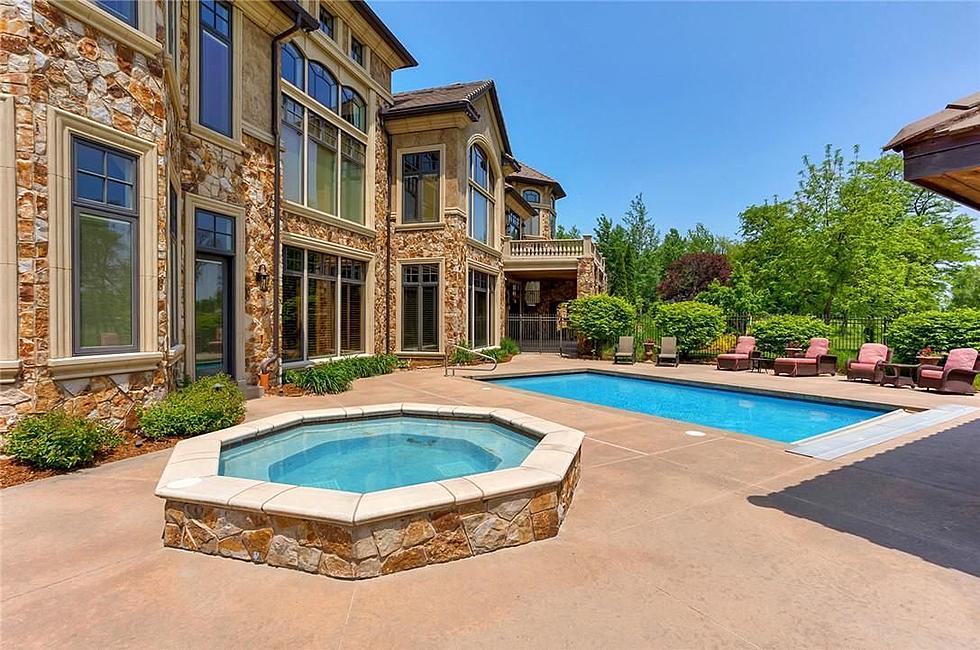 Exquisite 5,300 Square Foot Iowa Home For Sale [PHOTOS]
Megan Hill Mitchum, Century 21 Signature Real Estate
One look at the exterior of this home and you know you're about to step into luxury. Once you do, it's everything you hoped it would be.
This 5,309-square-foot home appears to be pristine, inside and out. The description of the master suite alone tells you just how incredible this place is: "The spa-like primary suite includes a private balcony, heated towel bars, and geothermal-powered amenities."
The home was built in 2006 with a stone and stucco facade. It borders the private Talons Golf meaning you're the envy of the golfers, and your view is a perfectly-manicured course. Outside the home is a gorgeous pool area that featured a heated in-ground pool, spa, and a large pool house.
The front entrance to the home is a covered entryway, just steps away from five total garage spaces. Inside, there are four bedrooms, including the aforementioned master suite. There's also a chef's kitchen with two islands.
On the home's lower level, a sunken living room has a wood fireplace. There's also a game room, a theater room, a wine cellar, a game room, and an office. The incredible home also has a 900-square-foot workshop to create even more beautiful masterpieces.
Located at 2505 NE Bellagio Court in Ankeny, it's priced at $3.65 million. The listing agent is Megan Hill Mitchum of Century 21 Signature Real Estate. You can take a look around the property in the photos below. The full property listing is available here.
Exquisite 5,300 Square Foot Iowa Home For Sale
Every room of this home, built in 2006, brings the word wow to your lips. It has four bedrooms, four baths, a theater room, a workout room, a game room, and even a workshop. It is located at 2505 NE Bellagio Court in Ankeny and is
listed
at $3.65 million. The listing agent is Megan Hill Mitchum.
Iowa's 19th Century 'Red Lady on the Bluff' is For Sale
It was built in 1885 and has been beautifully restored. Located at 1155 Grove Terrace in Dubuque, it's priced at $950,000. The listing agent is
Bob Felderman Realty
.
Historic 10-Bedroom Mansion for Sale in Eastern Iowa
It was built
in 1900
for
Nicholas J. Schrup
, an ultra-successful Dubuque businessman who also became an Iowa State Senator. After being restored, it opened as The Mandolin Inn Bed & Breakfast in 1988. Located at 199 Loras Boulevard in Dubuque. The home is listed at $430,000 by
Ruhl & Ruhl Realtors
.