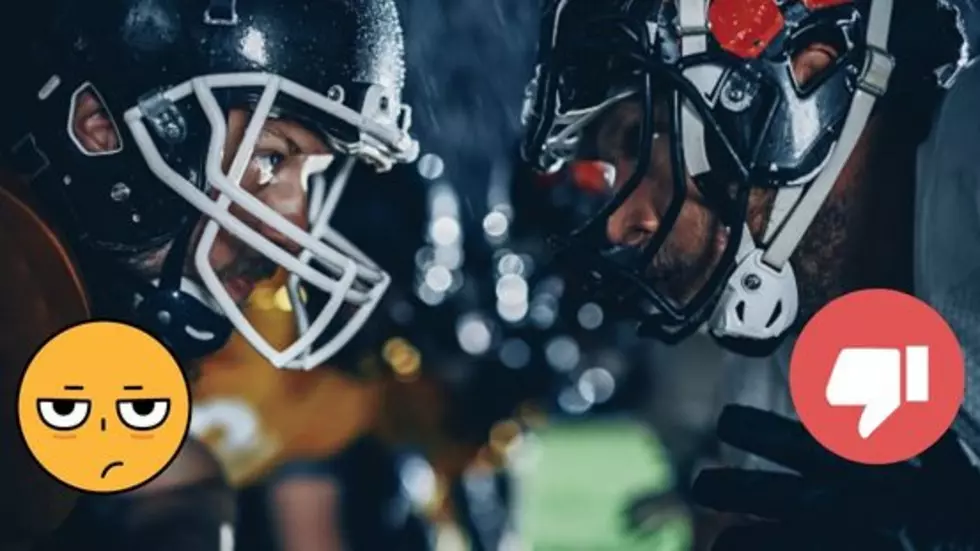 4 Things Iowa People HATE About The 'Big Game' Week
Getty Image
Are you annoyed during the week of the Super..... I mean... The Big Game? If so, join the club. There are a few things that go on during this week that just grind my gears, maybe you can relate.
4 Things Iowa People HATE About Super Bowl Week
#4 "Whose Winning?"
People who don't watch football ask you who you think is going to win the big game.  It's supposed to be a conversation starter, but if you don't even know which teams are playing, maybe don't bother asking.
#3 "The Big Game"
Having to call it the "Big Game" instead of the "Super You Know What."  The NFL restricts the use of its trademark, so you'll see things like, "Here's a chicken wing recipe for your Big Game party."
#2 Early Commercial Release
Commercials being released early.  All the new commercials are released on the internet ahead of time now, which ruins the excitement and anticipation of seeing them during the game.
#1 Madden
The Madden simulation.  Every year, the EA video game "Madden" simulates the Super Bowl and "predicts" a winner.  And media outlets cover the results like they mean something.  But it's not very accurate, it's one-and-four in predicting the winner over the past five Super Bowls.
For what it's worth, this year, it's predicting the Philadelphia Eagles will defeat the Kansas City Chiefs, 31 to 17.
The Top 10 Pizza Places In Davenport According To Yelp
It's time to settle the debate about who has the best pizza in Davenport. To make this list, we looked at the one website that tells us which places the Davenport locals love the most:
Yelp
. We had one stipulation when making this list, the
place must be local.