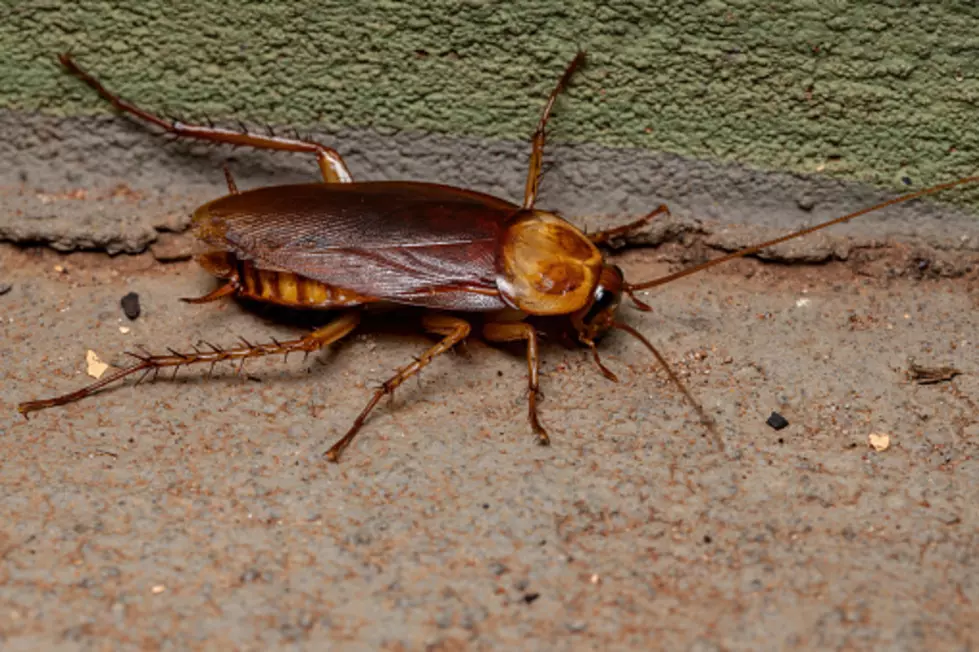 Company Offering $2K To Release 100 Cockroaches In Your Home For Testing
Getty Images/iStockphoto
A pest control company is offering $2K to a homeowner who lets them release 100 cockroaches in their home for testing.
The pest control company located in Raleigh North Carolina is called The Pest Informer. They are currently hiring 5-7 household owners to allow them to release 100 American cockroaches into their homes, and give permission to film, and test out a specific cockroach treatment.
"In this study, we're willing to pay homeowners $2,000 for us to release American Cockroaches into your home, and test out a specific pest control technique, to be able to gauge how effective this treatment is."
-The Pest Informer
On their website, they listed 7 strict rules for the study.
You must be the homeowner
Must be 21 or older
Must be located in the U.S.
All cockroach treatments will be family and pet safe
You are not allowed to try any additional cockroach treatments during the study
If the study does not work, traditional cockroach treatment will be used to exterminate the roaches.
The duration of the study will be 30 days.
If gaint cockroaches running through your house sounds like a good time to you, you can fill out an application here (The Pest Informer) and possibly earn yourself $2,000.
Here is what a few people had to say about the post: 
Kaye Level Abbey: Nope!
Holly Chicon: You'd have to pay a lot more than $2000k.
Angelique Mathee: I think if you already have some, this will be a win-win seeing as in the end you'll have none and got paid for it.
8 Ways To Beat The Quad Cities Heat
When temperatures in the Quad Cities get hot, there are the best ways to keep you cool and safe from the summer heat.