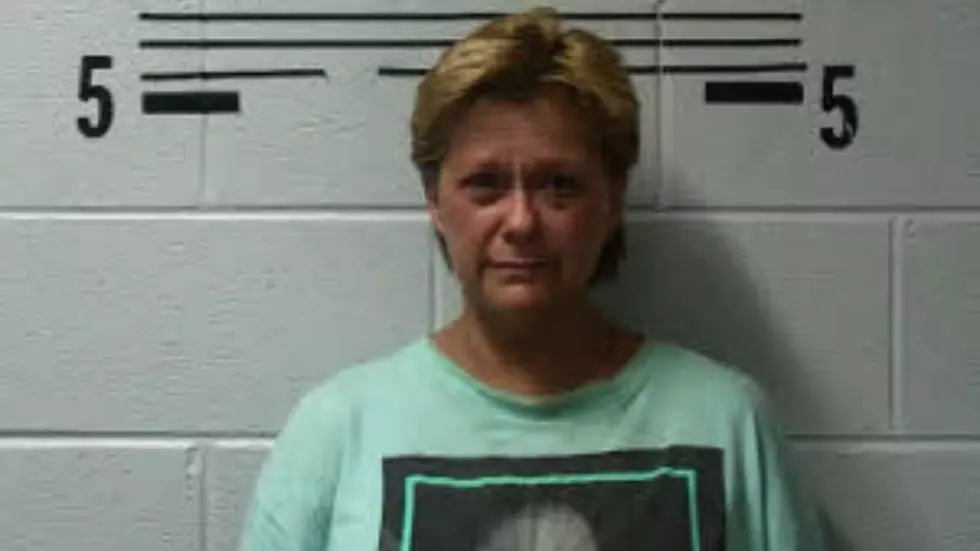 Woman Facing Meth Charges Arrested While Wearing Walter White Shirt
Elmore County Sheriff's Office
An Alabama woman facing methamphetamine charges was wearing an overly appropriate shirt when she was arrested for failing to appear in court on her drug charges.
50-year-old Misty Mays was arrested in February for meth possession and drug paraphernalia (for the pipe she had used to smoke said methamphetamine). She was busted following an 11:30pm traffic stop in Wetumpka - a city north of Montgomery, Alabama by about 20 miles. A search of her vehicle turned up the drugs and pipe.
She was released on bail, and given a court date, which she decided wasn't important enough to show up for.
Police caught up with Mays for not appearing in court, and arresting her yesterday. In her mugshot, she's seen wearing a mint-colored shirt with a big picture of Walter White, the infamous teacher/meth kingpin played by Bryan Cranston on the popular show, Breaking Bad.
Mays is being held in the Elmore County lockup on a $20,500 bond, according to the court's record.
Breaking Bad has been a hot topic again recently, with the success of the spinoff of the show's shady lawyer, Saul Goodman, in his own show - Better Call Saul.
I tried to find the shirt, in case you wanted to buy one for your own possible meth arrest, but no shirts like the one she has can be found online - which leads me to assume this was bought either at one of those custom t-shirt stores, or possibly one of those tourist trap t-shirt stores with all of the random shirts to buy.
Read more at The Smoking Gun
."}" data-sheets-userformat="{"2":33554688,"11":4,"28":1}">
LOOK: See the iconic cars that debuted the year you were born