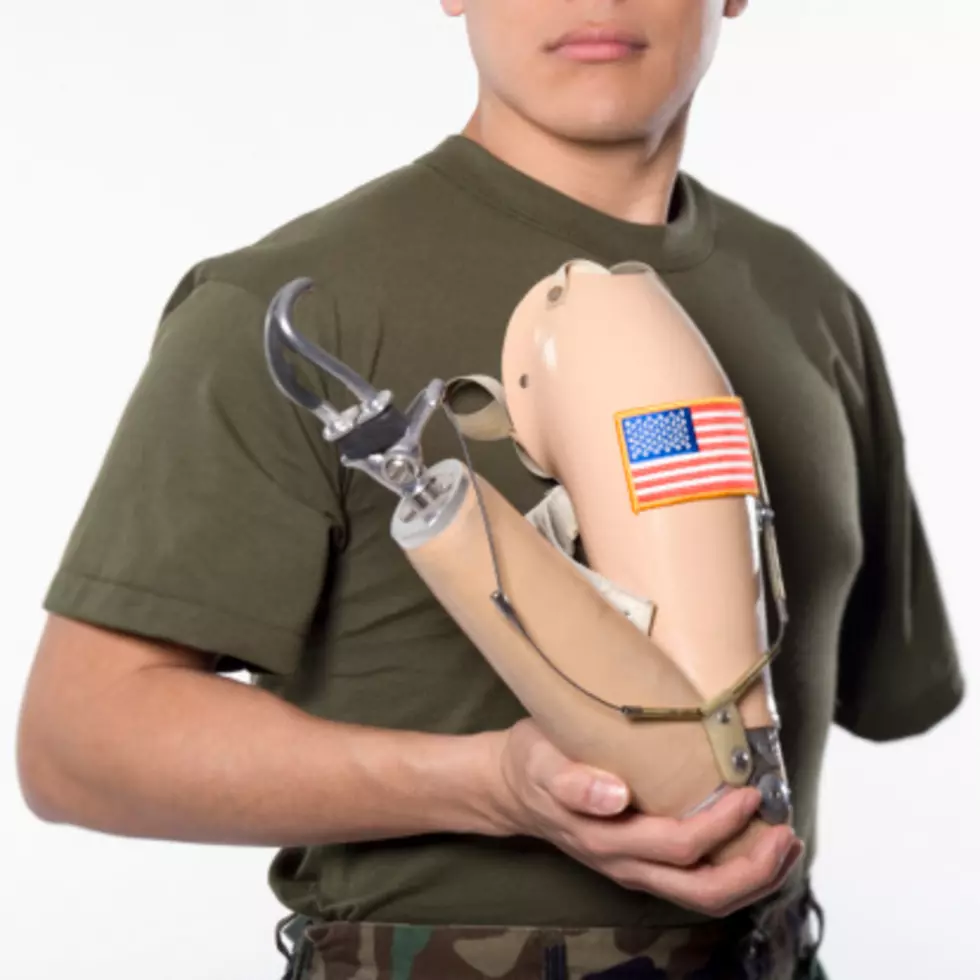 Wounded Warriors Able To Keep Their Favorite Tattoos, Moved Onto New Prosthetics
Getty Images
The military's top hospital is copying wounded troops' tattoos onto their prosthetic limbs.
It's an effort to help "make our nation's heroes 'whole' after the sacrifices they made."
Some people get tattoos for sh*ts and giggles, but others find deep meaning within their body art and love to display it.
Now, a policy at the Walter Reed National Military Medical Center will help ensure that wounded service members will not have to part with their beloved tats they got during their time in uniform.
"Our general policy is that if you had a tattoo before you lost your limb and you would like the same tattoo on your prosthetic/artificial limb cover, then we will try to make this happen, depending on available resources," said Dr. Paul Paqsquina, chief of rehabilitation at Walter Reed National Military Medical Center.
Tattoo art can range from totally outrageous designs to deeply sentimental. A tattoo provides an opportunity for people to memorialize someone special or represent a memory or place.
Imagine getting an expensive and sentimental tattoo on your arm, and then losing your limb while serving your country.
According to the Department of Defense, more than 1,500 service members lost limbs during the wars in Iraq and Afghanistan, and a high percentage have lost more than one limb.
Dr. Paul Paqsquina said, "While the first step is saving a service member's life, the next step is restoring lives, and providing some meaning to those lives."
The program is designed to make their nation's heroes feel whole after the sacrifices they have made. It is important that troops are proud and happy to show off their prosthesis to their loved ones.
Dr. Paul Paqsquina said, "This hopefully helps their self-confidence, encourages them to avoid isolation, provides an ice-breaker for meaningful conversations with people they meet for the first time, and gives the public a greater sense of the sacrifices made by our service members and the challenges faced by individuals with disabilities across the country and globe."
Read More Here: Task and Purpose
20 Ridiculous "Florida Man" Headlines (Part 1)
As soon as you see an article that starts with "Florida Man" you know you're in for a treat. It is always going to be a crazy, funny, or ridiculous story. That's why we like to write them. Here are 20 Florida Man stories with ridiculous headlines that have been published on 97X.
Click on the photos to read the whole article.