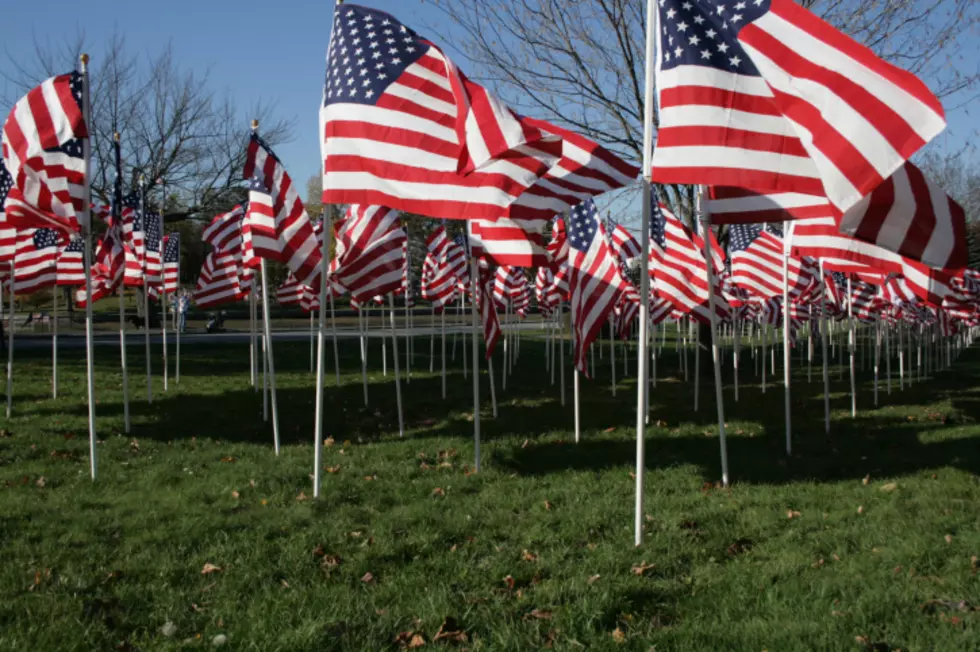 Veteran's Day Is Coming, Here's How You Can Get A Flag Placed On Your Lawn
ThinkStock
Veteran's Day is coming up shortly, and it's one of the best days you can put up an American flag to honor those who put their lives on the line to give us the lives of freedom that we can live.
The Avenue of The Flags is a service offered by your local Optimist International Club, where they will fill your neighborhood with flags on the major flag holidays, like:
Memorial Day
Flag Day
Independence Day
Labor Day
Veterans Day
More than likely, your town offers an Avenue of The Flags program for just $45 a year, and that will include the placement and removal of flags on those days. Typically, the flags are out as the sun rises, and taken down as the sun sets.
The flags are placed by volunteer groups like Boy and Girl Scouts, high school booster clubs, athletic teams, church groups, and even just people who want to volunteer.
If you'd like to sign up, email the person for your town and let them know you're interested in jumping aboard the Avenue of The Flags.