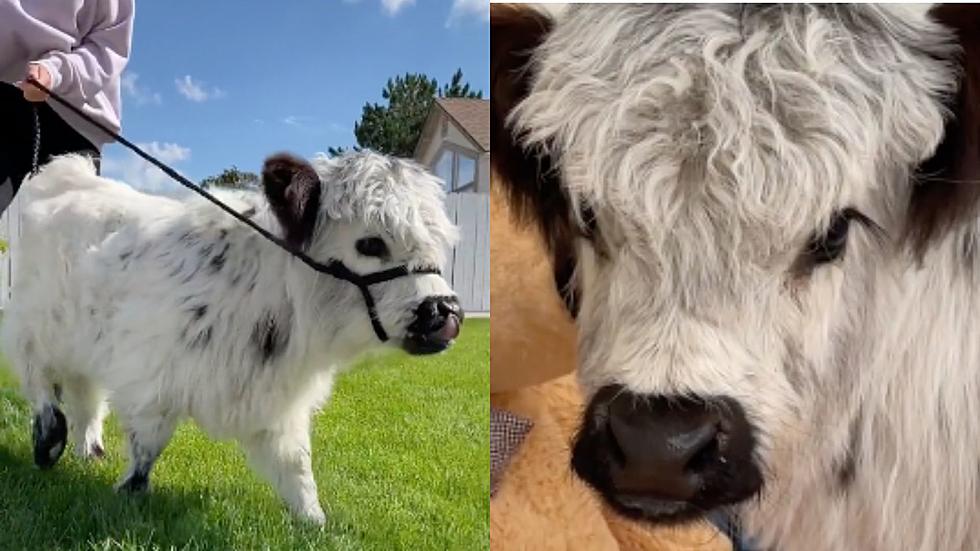 These Tea Cup Mini Cows Are Taking The Internet By Storm
The Husky Fam via TikTok
A newer to the world breed of cow has taken the internet by storm, shares, likes, and comments of "Omg I need this" have been spreading throughout the world wide web in the past few weeks.
Tea Cup Mini Cows are a type of miniature cow significantly smaller than a standard cow. At their full grown weight, mini cows are only 36-48 inches tall, and weigh between 500-800 pounds.
Their popularity has been fueled by TikTok influencers, like The Husky Fam, who shows the unique personality and look of their mini cow.
These cows aren't used as livestock, but because of their similar size to a large breed dog, they're becoming popular as pets because they're easier to manage, and require less space than a traditional cow.
Their demeanor is typically very social, and enjoy being around their human counterparts.
There are dealers in the US who advertise throughout the internet for their unique pets they've nicknamed "Grass Puppies."
Read more about Tea Cup Mini Cows on Ranchr
LOOK: 50 cozy towns to visit this winter
Stacker
created a list of 50 cozy American towns to visit each winter. Towns were selected based on visitor opinions, ratings from nationwide publications, and tourist attractions.
Gallery Credit: Laura Ratliff