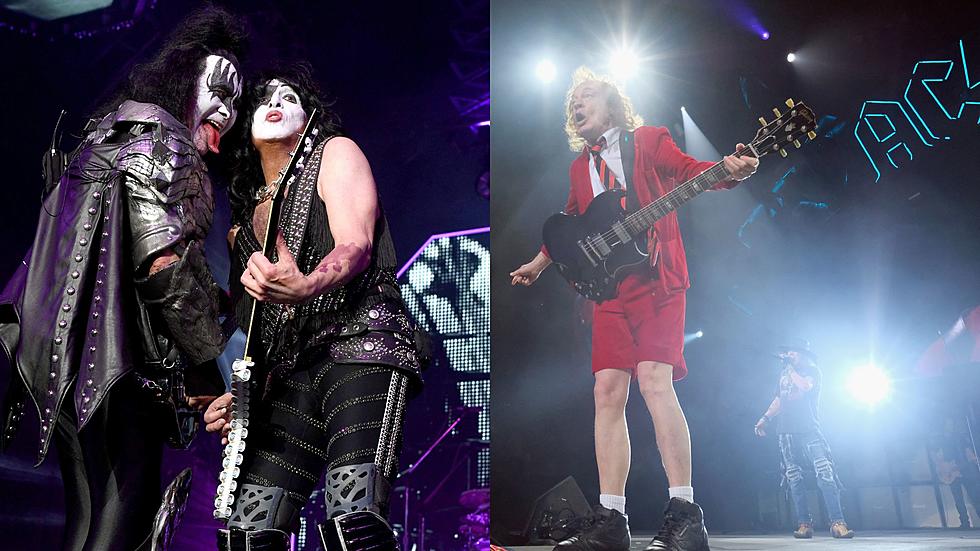 The Ultimate KISS and AC/DC Tribute Night In The Quad Cities
Getty Images
Two of the region's favorite tribute shows are coming to the Quad Cities and playing one mega show!
Kiss Army and Electric Shock are coming together for a tribute show that'll make you think it's 1982.
Got Your Six
Opening the night is the locally based Got Your Six, a cover band playing your favorite 90s and 2000s rock and alternative hits.
Electric Shock
Then comes the region's best AC/DC cover band, Electric Shock. These guys dress in full costume, they've studied exactly how the band moved, played, and behaved on stage.
Since 2014, ELECTRIC SHOCK has been perfecting the AC/DC show with a high energy performance, faithfully replicating AC/DC both musically and visually, proving they are the nations #1 AC/DC show! Playing all the classic hits and deeper cuts from both Bon Scott and Brian Johnson eras! This show is not just a tribute, but an experience that will give you the look, feel and sound like you are witnessing an actual AC/DC concert! ELECTRIC SHOCK has rocked the Midwest, appearing in various casinos, festivals, music venues, and special events across Nebraska, Iowa, Illinois and Wisconsin. ELECTRIC SHOCK has performed as the opening act for Heart, Blue Oyster Cult, Fire House and more.
Kiss Army
Finally, the night's headliner takes the stage - a touring, premier Kiss tribute show, good enough to fool you into thinking you're seeing the real deal.
Kiss Army is known as "The Coolest Band In The World" and they've even appeared on MTV.
They play all of your favorite Kiss hits.
Tickets for this show are available through the Rust Belt's website.
OR
You can enter for a chance to win right here!