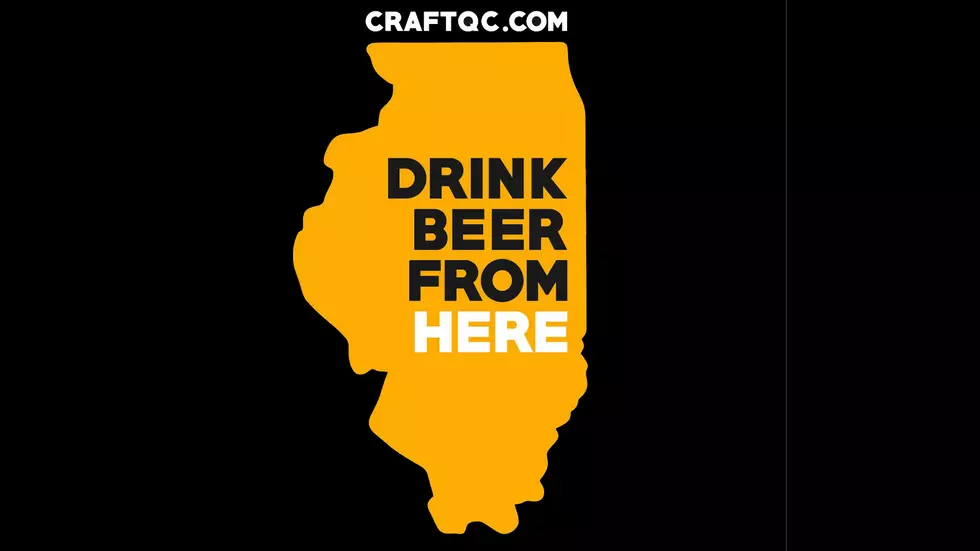 Support Your Illinois Breweries: What's Tappening
craftqc.com
I talked with Glenn Cole about the 2 week shut down and the new beers they can't stop from releasing.  Illinois breweries will not allowed indoors service, especially and many will will be offering carryout or curbside pickup for beers to-go.  Check the CraftQC social pages for up to date info.
This Week
Support your Illinois based breweries - the QC region of Illinois is the latest to be shut down for indoor dining and bar service starting this Wednesday due to the COVID-19 pandemic. Follow CraftQC for updates on how you can still grab your favorite IL brews.
Wednesday 11/4
Geneseo Brewing is tapping Set Phasers to WHAT?! Hazy DIPA
Yoga on the Mezz at Crawford Brew Works 6:00PM and 8:00PM
Thursday 11/5
Cushman's Food & Engine at Crawford Brew Works 4:00PM
Trivia Night at 5ive Cities Brewing 7:00PM
Friday 11/6
Licensed to Pilz Czech Pilsner tapping at 5ive Cities Brewing

Central Scrutinizer NEIPA at
Rebellion Brew Haus
Peanut Butter and Coconut Imperial Stout at
Adventurous Brewing LLC
Peanut Butter Hand Of Doom at WAKE Brewing
Iowa IPA and Candy Corn Kolschish at Crawford Brew Works
Jingle Java andRaspberry Wheatat
Bent River Brewing Company
Harvest Moon Lager at Knox County Brewing Co.

CraftQC.com Brewery of the Month for November
Iron Spike Brewing Co. / Galesburg IL
Since 2014 Iron Spike has been offering Galesburg and the surrounding area locally craft beers and creative food. Located in a historic building that has served many purposes in the downtown area, including a firehouse in the early 1900s. The updated interior features original exposed brick walls, large windows, and even a fire pole reaching up to the high ceilings. As you enjoy your meal you can view the 10 barrel brewhouse through a large glass wall. ISBC also cans and distributes their own brews as well as many other well known breweries, including some from the QCA. Their canning facility is located behind the main brewpub, and sticking to their historic brand, is located in a former police garage. ISBC offers a selection of flagship brews including an IPA, Stout, Cream Ale, Hefe, and some seasonal brews throughout the year. And make sure to go hungry, from their apps to main courses, the food is prepared and served to satisfy your taste buds. Follow them on facebook @ironspikebrewingcompany and visit
ironspikebrewpub.com
for more info!
Drink Local. Support Local.
For more info visit CraftQC.com to find local breweries, craft beer events & other cool stuff and follow @craftquadcities on facebook and instagram for daily posts. Cheers & Quaff!
Enter your number to get our free mobile app
LOOK: Here are copycat recipes from 20 of the most popular fast food restaurants in America