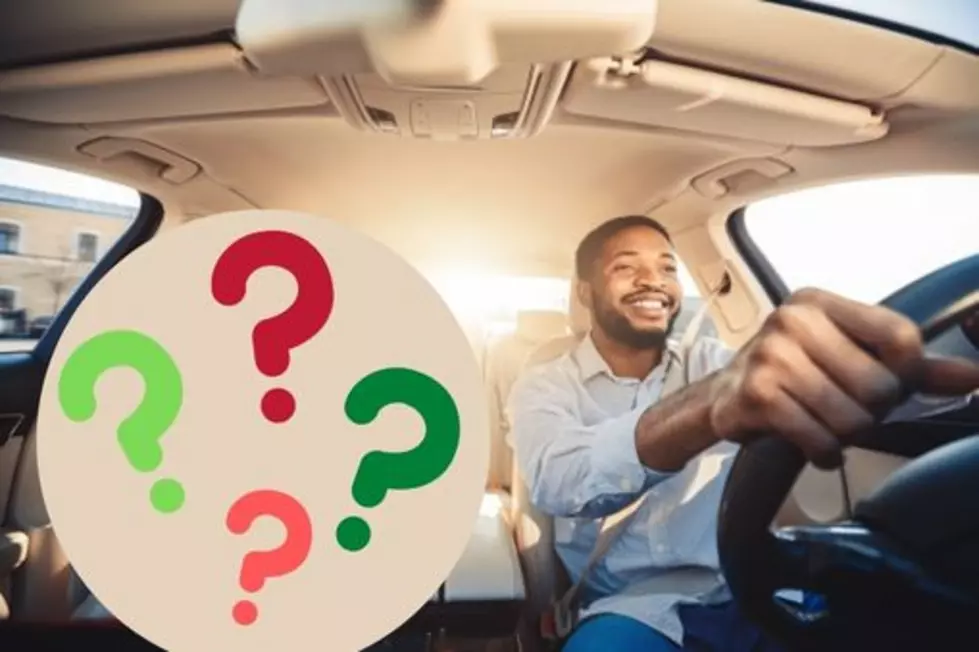 Super Strange: Person Cited For Driving In HOV Lane With Inflatable Passenger
Edited Getty Image
The rules for driving in an HOV lane are simple, you must have more than one person in the vehicle to drive in the lane. But what if there is a character in the vehicle with you? A character that spreads the holiday crankiness and joy at the same time? Does that count?
The Incident
In Tucson, Arizona, one driver received a ticket after driving in the high occupancy vehicle lane with a passenger that wasn't so human.
Police See The Passenger
According to the Arizona Department of Public Safety, the driver was on interstate 10 at Avondale Boulevard in the Phoenix metro area. Around 8:00 AM, troopers saw the suspicious passenger in the vehicle and decided to pull the driver over.
Driving on the HOV lane requires at least two people in the vehicle. An inflatable Grinch does not count under these laws.
The Arizona Department of Public Safety said, "While we appreciate the festive flair, this is illegal and the driver received a citation for their HOV violation."
The Inflatable Grinch
Here is a photo of the suspicious passenger.
Arizona Department of Public Safety said in their Facebook post, "There is increased traffic on Arizona roadways this time of the year with many visitors coming to enjoy our nice(ish) weather. Before using the HOV lane, make sure you understand the law and restricted times. Don't get caught with a Grinch!"
With that being said, I'm assuming that a life-sized skeleton in my passenger seat at Halloween time is also unacceptable. Ugh.
Read More Here: kgun9
The 20 Best Meals In The Quad Cities
Are you one of those people who know they want something to eat, but don't know exactly WHAT you want to eat? You know you don't want to stay home and cook, and you know you want to go out to a restaurant, but maybe you don't know exactly what you're craving. Where does one find good food in the Quad Cities?
WORRY NO MORE! We are here to help!
We asked a question on our Facebook page "What is the best meal in the Quad Cities" and many people shared their favorite restaurants and dishes in the comments. We have put together a list of the 20 Best Meals in the Quad Cities so that you can get out and try something new!
These restaurants are a place of good times, great food, and reasonable prices!
Check out all the restaurant's websites by clicking on the green wording!
Have fun scrolling!