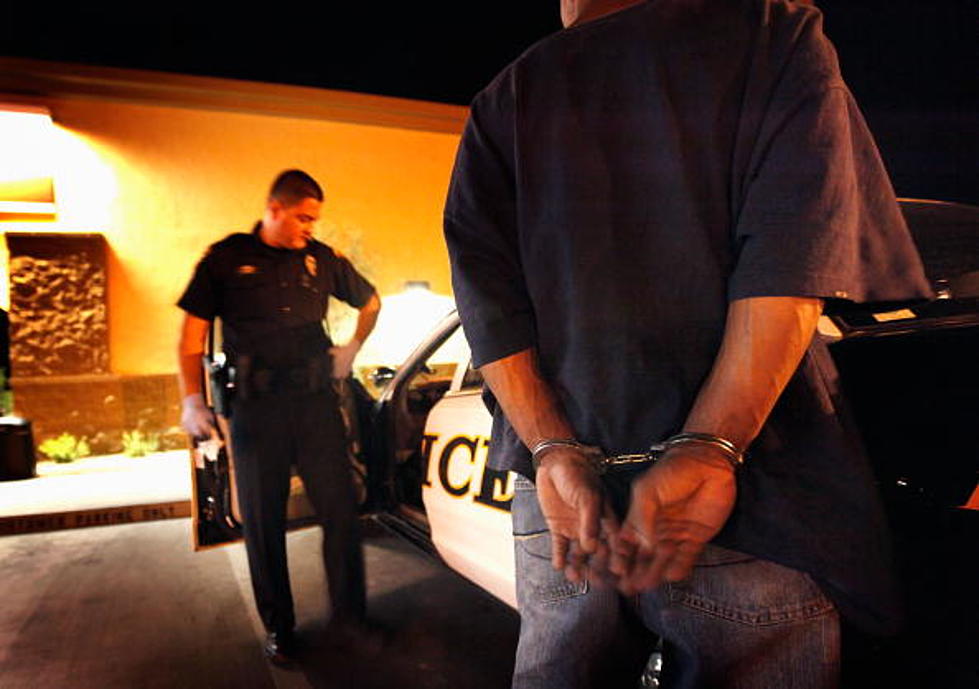 Genius Missouri Man Tries to Carjack Cops in Fully Marked Police Car
Getty Images
One man in St. Louis has been taken into custody after officers say he tried to carjack two police officers who were in a fully marked police car.
Officials say a duo of police officers were responding to a call for a shots fired incident around the area of Chouteau and 7th around 3am on Saturday morning.
They said they stopped when a man suddenly stepped into traffic at Chouteau, and then walked to the passenger side of the police car, where he pointed a gun at the two officers.
"The officers were able to maneuver out of harm's way while the suspect simultaneously discovered he was attempting to carjack a fully marked police car. The suspect took off running," a police report said.
Naturally panicked because he picked the wrong vehicle to try and steal, the guy ran.
Meanwhile, the officers radioed to their dispatcher to tell them what had just happened, and provided a description of the suspect. Then, the call for an "officer in need of aid" went out.
A responding officer located the suspect about a block away, where he was taken into custody in the parking lot of a nearby restaurant. Officer found a gun was recovered.
Neither the man nor the officers were injured throughout the whole affair.
According to KSDK, officers pushed for charges of first-degree robbery, armed criminal action, and resisting arrest. However, the same outlet reports that the St. Louis Circuit Attorney's office declined to press charges, for unspecified reasons.
The suspect has a history of criminal activity, including domestic assault, violating an order of protection and first-degree property damage.
Read more at KSDK
Iowa Cat Crystals
Crystal Cats Cleansing is all about helping the cats of Iowa. They found a way to do that, and be able to start a business with something they love. You can see some of the crystals they have right now.
More information about adopting a cat or buying crystals can be found
here.