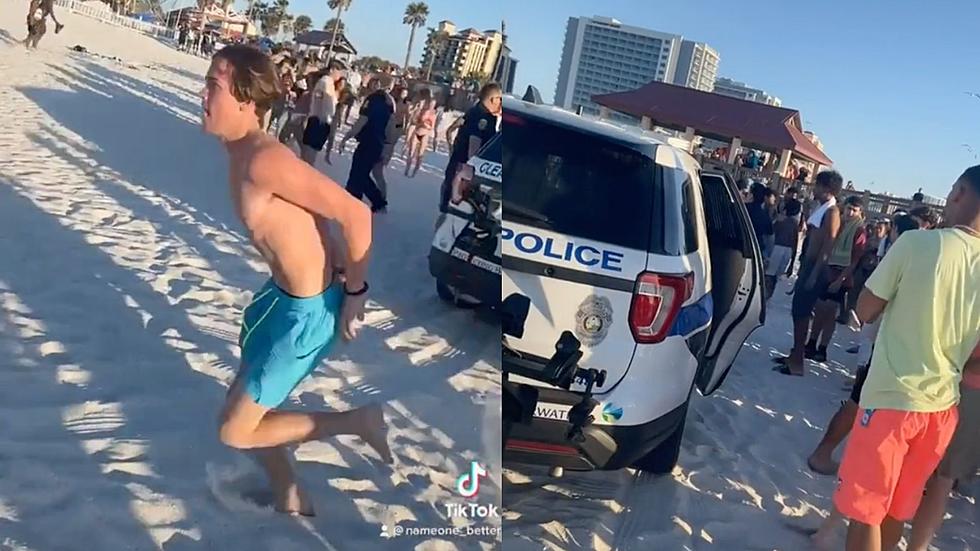 Spring Breaker Handcuffed On Beach Makes Getaway, Crowd Goes Insane
@nameone_better via TikTok
Why anyone would ever want to be a police officer in a spring break beach town is beyond me, and I have a very, very high amount of respect for them and the crap they put up with every year.
A video on TikTok is quickly going viral, showing the moment an arrested spring breaker is able to escape from the back of a squad car and make his getaway.
If you watch closely, he had a little bit of help from a bystander who just checked to see if the door was unlocked. As soon as he gets out of the car and takes off in a handcuffed sprint, the crowd goes absolutely wild, running as blockers between him and the police.
It's not clear what he was arrested for in the first place, but after part two, it's obvious that he will also be facing a charge or two for eluding when an officer appears from around a corner with his gun drawn and drags the kid across the sand off-screen.
Read more at TMZ
LOOK: The least obedient dog breeds