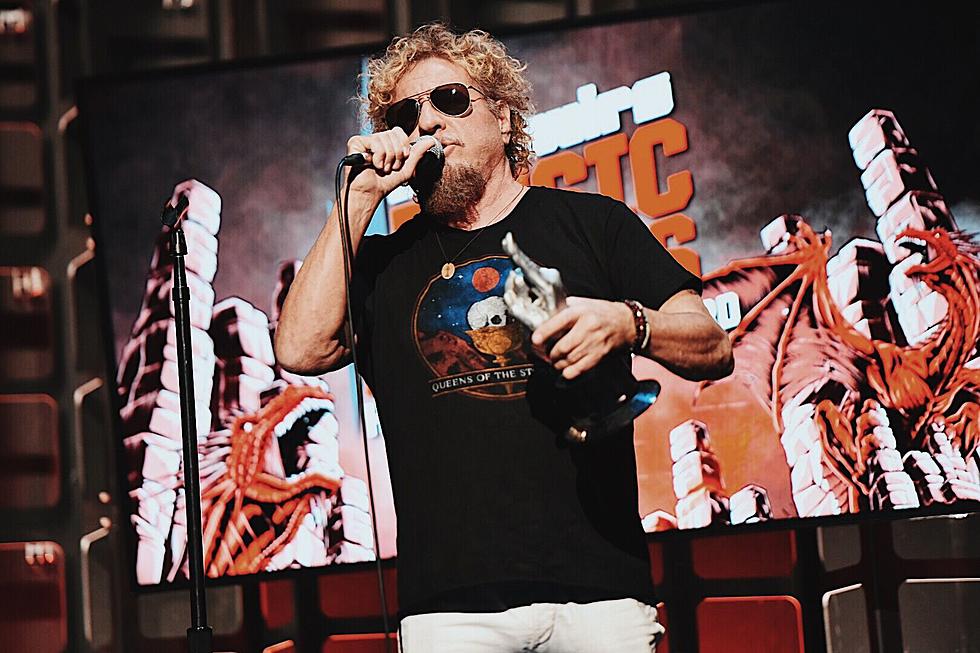 Sammy Hagar on Potential Van Halen Reunion: 'It's Over, Man'
Grizzlee Martin, Loudwire
For years, questions have swirled about whether or not legendary metal band Van Halen will ever reunite with former lead vocalist Sammy Hagar in any capacity. The "Red Rocker" recently revealed in an interview with SiriusXM's Eddie Trunk that fans shouldn't expect anything happening between the two in the future.
Hagar mentioned his response to people asking him about the idea of reuniting: "People say, 'What's going on with Van Halen?' Okay, absolutely nothing. I have no idea. I haven't heard from the guys."
"To me, they made a real strong statement by not wishing me a happy birthday for my seventieth," Hagar said. "Especially amongst the fact that so many people have died. I mean, a week before that Tom Petty died. Tom Petty's birthday was the next Thursday after mine, and he was still a young man, as far as I'm concerned."
He adds, "With all them people dying, if somebody turns 70, that's a monumental thing. It's, like, you would think if they ever wanted to be friends, it would be so easy. And even if they didn't wanna be friends, it's just something that would be the right thing to do."
Hagar also brought up the Van Halen brothers never reaching out to former bassist Michael Anthony in regards to him losing his two-week-old grandson to heart disease. "Even Dave [Lee Roth] sent 'I'm sorry' to Mike. And, you know, Dave's not the friendliest guy in the world [laughs], but at least he had the class to do that," Sammy said.
He summarized it saying, "All that says to me is that it's over, man. Those guys do not want to be friends, and if they don't wanna be friends, then we certainly ain't gonna do a reunion. 'Cause that would mean I would just do a reunion for some money or something? I mean, I would love to do it for the fans — I really would — but other than that… nah. I'm over it, man. If they don't wanna be friends… We've gotta be friends before we can do any kind of business together. So, I don't know… To me, it's kind of put the nails in the coffin. It's kind of, 'Hmm, well, that's done. Put foreclosure on that.'"
Hear the full interview with Eddie Trunk below.