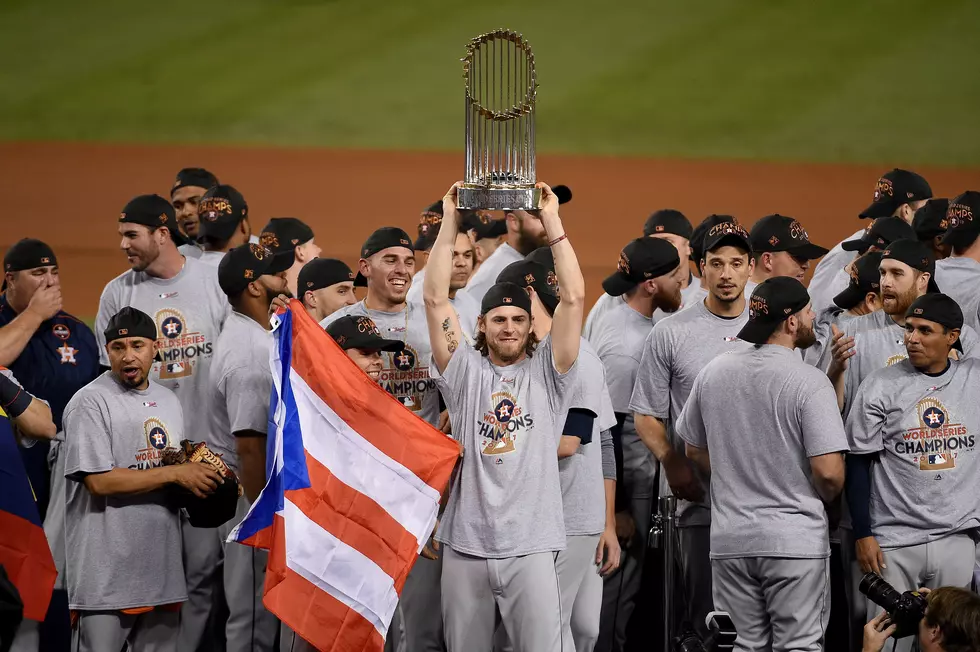 Gambler Won $14 Million Betting on the World Series, Chickened Out of Game Seven
Getty Images
Someone won $14 million by predicting the winners of the first six games of the World Series, the Dodgers in Game One, followed by the Astros in Games Two and Three, then the Dodgers, Astros, and Dodgers.
He got that much by doing a 'Let It Ride' parlay, where you keep betting all of your winnings on the next game. Obviously, the money grows exponentially each time you win, but if you guess wrong you're left with nothing.
So, who did he bet on last night? According to a gambling insider, he bet on no one! Yeah, he chickened out and walked away without trying to go seven-for-seven.
The "insider" claims he started with $500,000, so he was probably loaded to begin with. But still, this guy bet $8 million on the Dodgers to win Game Six, and they did, so that's what put him up to $14 million.
There's also no word who he would've bet on last night or what his identity is. The insider says he's younger than 30, and Eastern European.