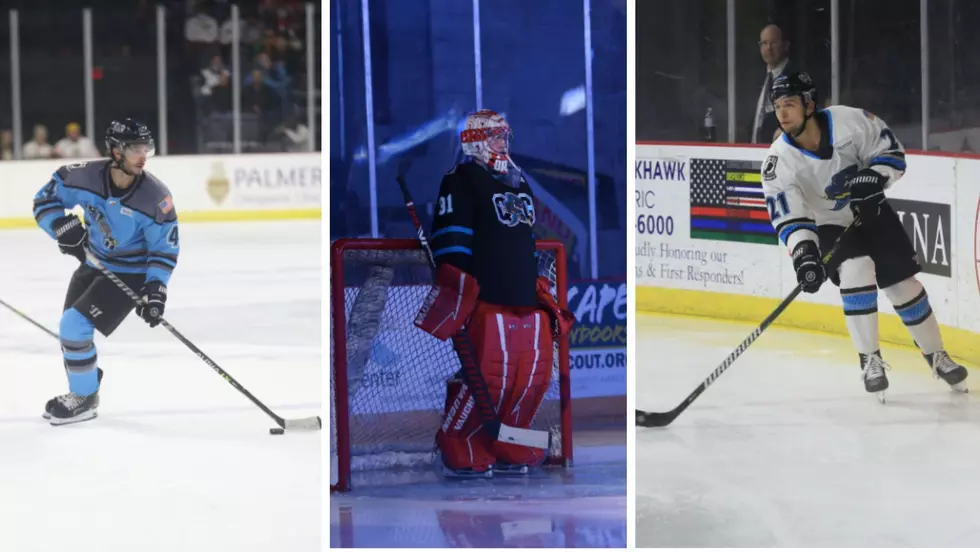 Pucks Are Flying Once Again In Moline – Storm Opening Night This Friday
Quad City Storm
THIS FRIDAY, October 21st, celebrate the start of hockey season at the Vibrant Arena at the Mark for the Quad City Storm's OPENING NIGHT game vs the Peoria Riverman!
What better way to start off the season than by playing Peoria first, the biggest rivalry team of the Quad City Storm!
Come watch your Quad City Storm take on the Peoria Rivermen in the season's first battle of the #ColdWarOn74.
The first 1,000 fans in the building get a #Hunkerdown rally towel and 2022-2023 magnet schedule.
Get to your seats early for a laser light show!
Promotion Schedule
Here are the game promotions for the first 4 home games.
October 21 - Opening Night - VS. Peoria Rivermen - Presented By Old National Bank
October 30 - Trick Or Treat w/ Ball Drop - VS. Evansville Thunderbolts - Presented By Boys & Girls Club - Mississippi Valley
November 04 - Day Of The Dead - VS. Peoria Rivermen - Presented By Ray'z Barbershop
November 05 - Scout Night - VS. Peoria Rivermen - Presented By Boy Scouts of America - Illowa Council
Me Running To Opening Night Like...
Get your tickets here: QC Tickets
The Best Places To Watch Iowa Football Games
We have gathered 15 places around the Quad Cities where people LOVE to watch Iowa Football games. Many bars with owners that are Hawkeye fans have specials on game days. Cheaper beer, special dishes, and even free shots when Iowa scores a touchdown.
We asked listeners where their favorite place to watch Iowa football was, and here is what they suggested.