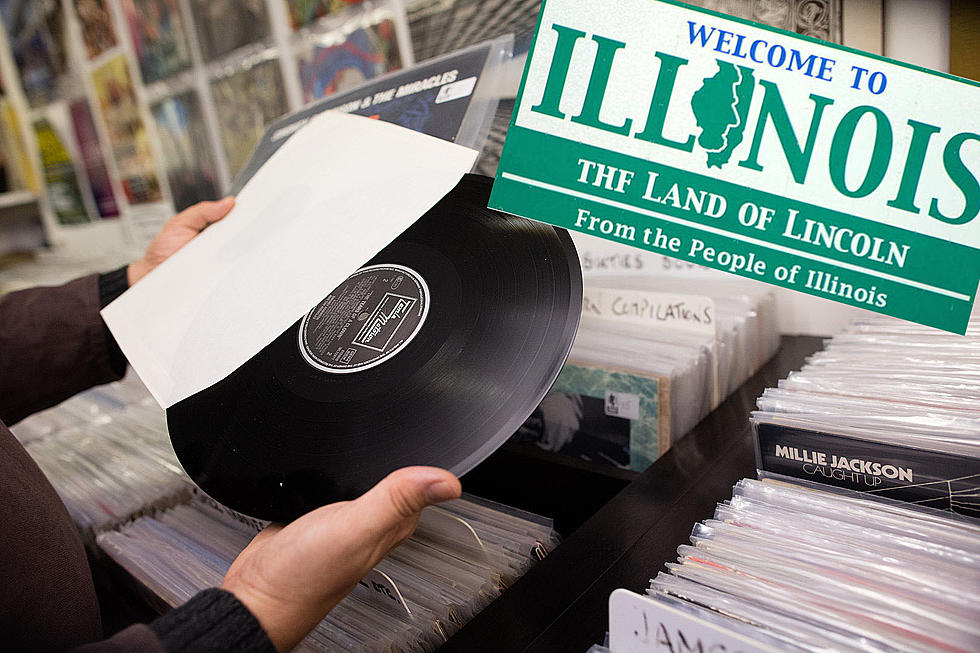 Join the Vinyl Revolution: Quad Cities Record Show Brings the Best in Music
Matt Cardy, Getty Images
From the scratchy sounds of a needle hitting vinyl to the warm tones that emanate from the speakers, there is something special about listening to music on vinyl.
On April 2nd, music enthusiasts and collectors alike will have the opportunity to gather together at the Quad Cities Record Show. With a variety of vendors selling vinyl records, CDs, cassettes, and more, the event is sure to be a treasure trove of musical history.
Vinyl's Enduring Appeal
Vinyl records have been around since the late 19th century, but it wasn't until the 1960s and 1970s that they became the primary medium for music. Despite the rise of digital music and streaming services, vinyl has remained popular with collectors and audiophiles.
In fact, vinyl sales have been steadily increasing over the last decade, with 2020 seeing a 29.2% increase in vinyl sales from the previous year.
What Makes Vinyl so Special?
For many, it's the ritual of carefully selecting a record, gently placing it on the turntable, and lowering the needle. The hiss and crackle of the record's surface adds to the listening experience, creating a sense of nostalgia and warmth.
]Vinyl also offers a tactile experience that digital music cannot match. Holding the record sleeve, examining the artwork and liner notes, and feeling the grooves on the surface of the record are all part of the experience.

Quad Cities Record Show
April 2, 2023
10a-3pm
East End Boulders Club at 3712 4th Avenue in Moline, Illinois
Whether you're a seasoned collector or just starting your vinyl journey, the Quad Cities Record Show is the perfect place to find that missing piece for your collection or discover something new.
The event offers free admission and features multiple vendors selling vinyl records, CDs, cassettes, music memorabilia, stereo gear, and more. And if you need a break from browsing, food and a full bar will be available for purchase.
The Top 9 Best Reuben Sandwiches In The Quad Cities Area
Around St. Patrick's Day, many people in Iowa and Illinois are eating Reuben sandwiches to celebrate Irish heritage and celebrate the patron saint of Ireland. If you're looking for a delicious Reuben sandwich in the area, these are the top 9 places to get one and even some other Irish-themed dishes.
The Top 10 Pizza Places In Davenport According To Yelp
It's time to settle the debate about who has the best pizza in Davenport. To make this list, we looked at the one website that tells us which places the Davenport locals love the most:
Yelp
. We had one stipulation when making this list, the
place must be local.