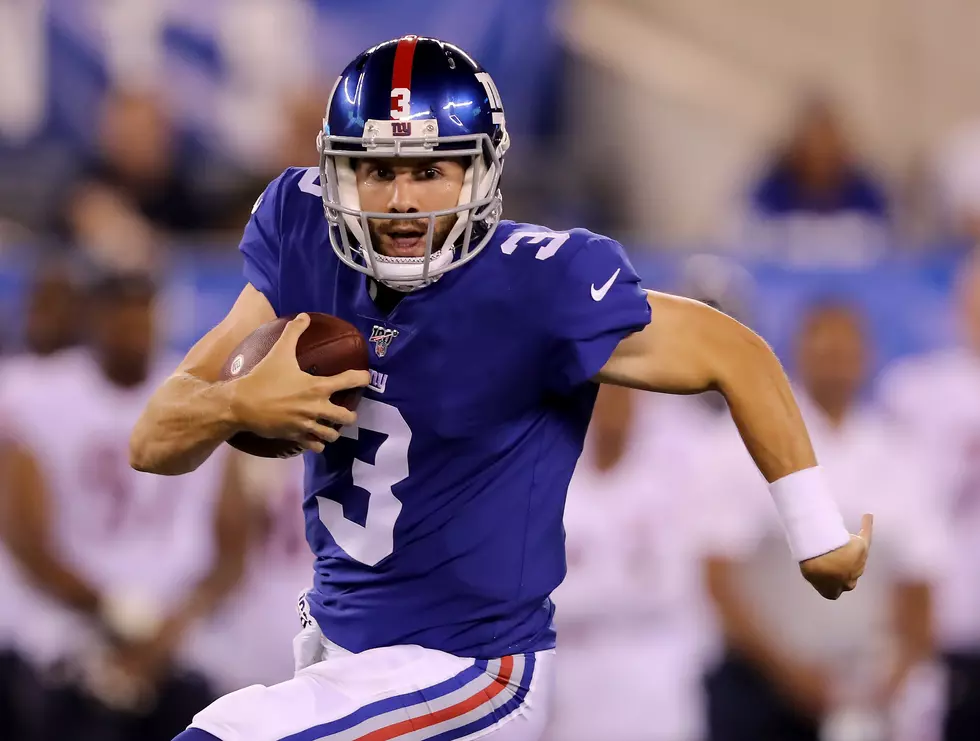 QC Native Alex Tanney Announces Retirement from NY Giants
Getty Images
Alex Tanney, a longtime friend of our show and QC native, is retiring from the NFL after a nine year career.
Tanney, 33, gained fans attention after replacing Eli Manning -who had made the final start of his career- and completed a pass to Scott Simonson in a victory against Miami.
After playing at Monmouth College, Tanney gained attention with a viral video of trick shots.
A year later he signed with the Kansas City Chiefs in 2012. From there, he moved on to do stints with the Dallas Cowboys, Cleveland Browns, Tampa Bay Buccaneers, and two stints with the Tennessee Titans.
We've had a lot of fun with Alex anytime he comes to town, making him do some pretty ridiculous stuff.
Like the time we had him prove his trick shots were still a skill he had, by having him throw a football through the window of our station van while it drove up Brady Street.
We also wanted to see if Alex would be able to make it as any career other than a pretty-boy NFL quarterback.
We also shot a spoof commercial for Alex's "new training camp", training toddlers to be better quarterbacks.
It's been a lot of fun, and we're proud of you kid.
Enter your number to get our free mobile app
6 Romantic At-Home Valentine's Day Date Ideas