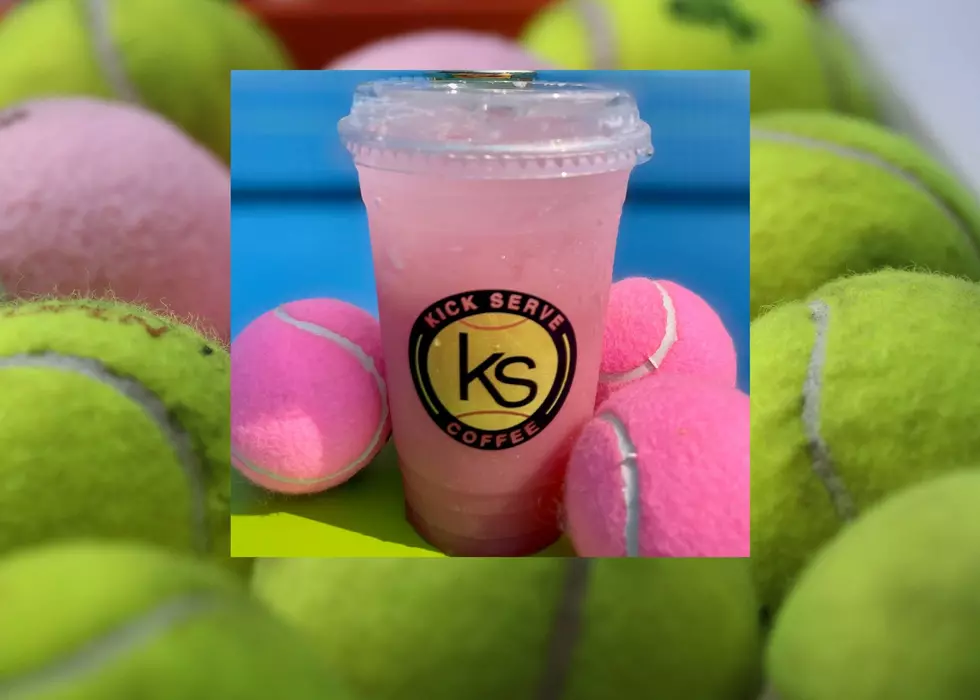 Kick Serve Coffee Is Opening A New Location In This Spot
Kick Serve Coffee Facebook
The Quad Cities' tennis-themed drive-thru coffee stop is opening up its second location in the QC.
Squaring up against Moline's Starbucks and Dunkin' Donuts, Kick Serve Coffee will enter the ring very soon in a certain spot. Their new location will be on Avenue of the Cities. This is Kick Serve's second drive-thru and they're ready for the competition that being between Starbucks and Dunkin' will bring.
Kick Serve began serving the QC coffee during the pandemic.
Owner (and tennis player/coffee fan) Tom Slininger told WHBF:
Well its not easy, you know. Like you said, our first shop opened up during the pandemic I think we're just kind of used to that. I mean, what's normal? So we just kind of adapt and we also understand our market. I'm from Moline and like you said it's a local business, so I think we understand the market really well.
If you're asking "So when can we get Kick Serve at this new place??" Fear not, you won't have to wait long. WHBF reports that the new Kick Serve is planning to open sometime this week or by August 1st at the latest.
Kick Serve's original location is also in Moline, at 1901 7th Street. Their menu includes all kinds of energy drinks, coffee concoctions, smoothies, as well as cookies and muffins. Of course, all with tennis-themed names.
For the latest details from Kick Serve as they gear up to open their new location, you can keep up with them on Facebook here.
Your New Vacation Destination! This Camping Resort is Perfect for the Family
Timber Lake Resort was established in 1955 in historic Mount Carroll, IL.
It was rebuilt in 2003 with all new facilities and a renewed spirit of hospitality.
1-815-244-1600
You Can Stay In These Unique, Cool Airbnb's Close To The QC
Both air travel and gas are expensive this summer but we still have the travel bug this time of the year! Here are a few Insta-worthy places near to the QC that you can check out this summer.