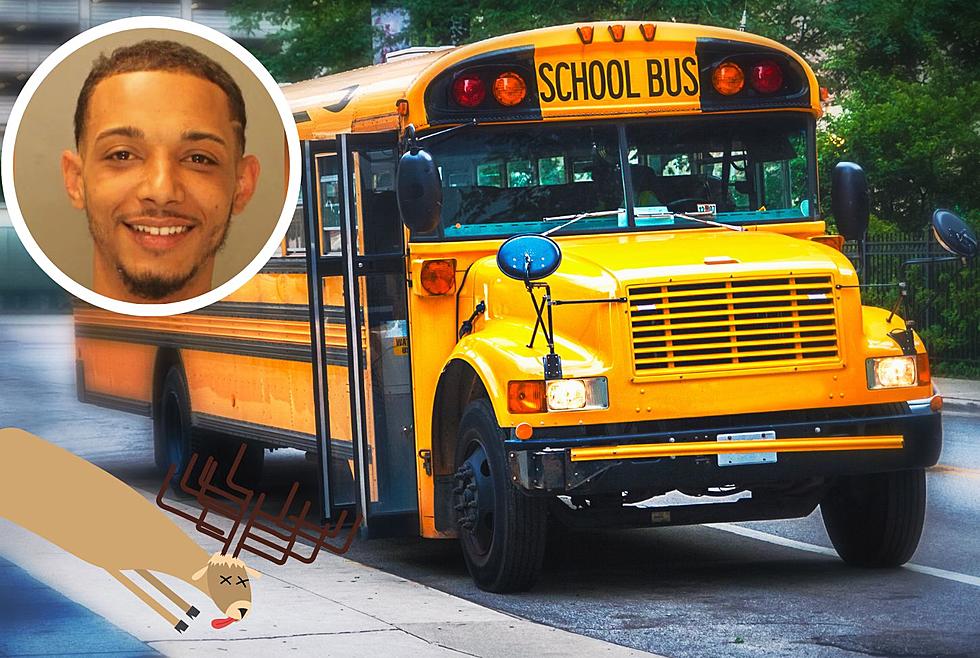 Naked Pennsylvania Man Goes on Wild Ride With Dead Deer in Stolen School Bus
Canva
Witnesses were shocked when a nude man hopped behind the wheel of an empty school bus, with a dead deer carcass in the back, and proceeded to speed away with the police hot on his trail.
YORK COUNTY, PA.
Officers with the Carroll Township Police Department were shocked to spot the reported stolen school bus, driving erratically through the Giant Foods and Rite Aid parking lot, its lights intermittently flashing on and off.
In an effort to stop the driver, officers followed the bus and attempted to pull it over, however, the driver - later identified as 25-year-old Tony Saunders - managed to take off, narrowly avoiding a crash.
Saunders was recklessly driving down the highway, "winding in and out of traffic lanes." After some time, Saunders took the bus off the highway by driving over a berm, nearly tipping the heavy vehicle over in the process.
Making A Run
The chase continued into a neighborhood, where Saunders leaped out of the vehicle and attempted to make a run for it.
Shocking people nearby, Saunders ripped off all his clothes and began to flee the scene in the nude.
"As Saunders fled from Police, he led them through parking lots and busy traffic areas which had vehicles entering and exiting businesses," the CTPD reported.
Apprehended
When Saunders was apprehended, he admitted to having crashed a BMW earlier in the day before stealing the bus, which he had packed with a dead deer he planned to take home for use as fertilizer for his garden. He didn't explain where he found the carcass.
Saunders has since been charged with fleeing an officer, stolen property, reckless driving, and resisting arrest.
These Are The Top 10 "Trashiest" Towns In Illinois
RoadSnacks.com ranked the top 10 "trashiest" towns in Illinois based on government data.