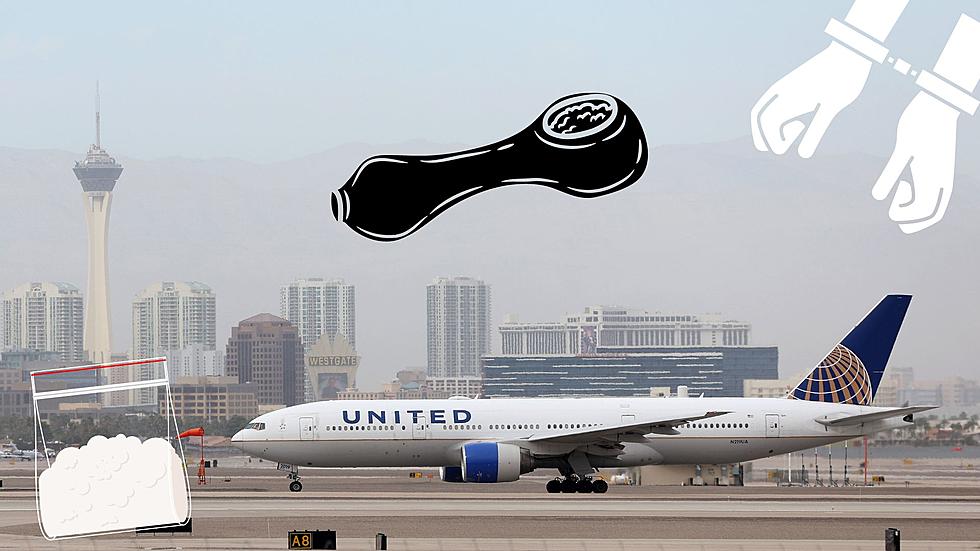 Man Busted For Smoking Meth In Las Vegas Airport Terminal
Canva / Getty
Las Vegas police arrested a guy inside the Harry Reid International Airport for allegedly smoking meth inside the terminal.
The arrest happened Monday evening, police said.
Las Vegas officials say Stephen Laster was allegedly smoking a meth pipe in a dining area of a restaurant in Terminal 1, documents said. On Wednesday, it appeared the incident had happened in a non-secure area of the terminal.
Employees told police that they'd been seeing Laster around the airport since Sunday, and it was unclear whether or not he had just hung out there overnight just because he wanted to, or if he was even a ticketed passenger.
Laster reportedly resisted officers as they tried to put him in handcuffs, according to the police report. He's facing charges of violating airport public conduct rules, using or possessing drug paraphernalia as well as violating probation.
His probation comes from an incident in 2022, where Laster plead guilty to a charge of battery with the use of a deadly weapon resulting in substantial bodily harm. A judge placed him on possessing drug paraphernalia and violating probation.
According to the Transportation Security Administration, agents don't search outwardly for illegal drugs in baggage until the passengers come through the security checkpoint. Tobacco pipes are allowed in carry-on and checked luggage. There is no guidance on the TSA's website about drug paraphernalia, but it's pretty easy to assume that methamphetamine probably isn't allowed.
A booking photo for Laster was not provided. Laster was released on his own recognizance and did not appear before a judge, records show.
Read more at 8 News Now
LOOK: Baby names that are illegal around the world
Stacker
scoured hundreds of baby name databases and news releases to curate a list of baby names that are illegal somewhere in the world, along with explanations for why they're banned.