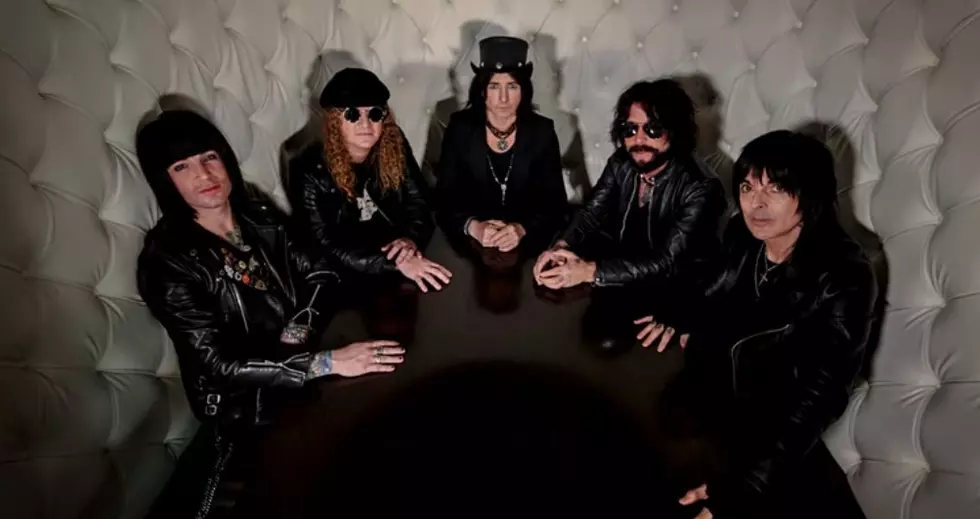 L.A. Guns Coming to the Quad Cities
LA Guns
L.A. Guns and Pussycat will be swinging through the Quad Cities next month, when they stop at the Rust Belt in East Moline, and you can win tickets by listening to Dwyer & Michaels or entering the contest below!
L.A. Guns, the band made up of Phil Lewis, Tracii Guns, Mick Cripps, Kelly Nickels and Nicky Alexander released their first album, L.A. Guns in 1986, and reached gold status right away.
Previously, Tracii Guns and original lead singer, Axl Rose, combined their early groups to create Guns N' Roses, but after Slash replaced Guns, he returned to his old group, which saw success with that first self-titled album.
Faster Pussycat took over on the Los Angeles mid-80's rock scene. Their sound was unique - not punk, but not glam rock either. "Babylon," "Bathroom Wall," "Cathouse" and "Don't Change That Song," came after the release of their first album, all instant hits.
"The only number that really matters to me is the number 35. Three and half decades later, Faster Pussycat are still rocking, and it feels as fresh as it did in 1986," Taime Down said.
The show is on July 10th at 6pm. Tickets are available through Eventbrite.
Tickets will be available for General Admission with the optional add-on to get right up to the stage in the Party Pit.
Inappropriate And Funny Bumper Stickers in the Quad Cities
Yes, these car stickers have actually been spotted in the Quad Cities.