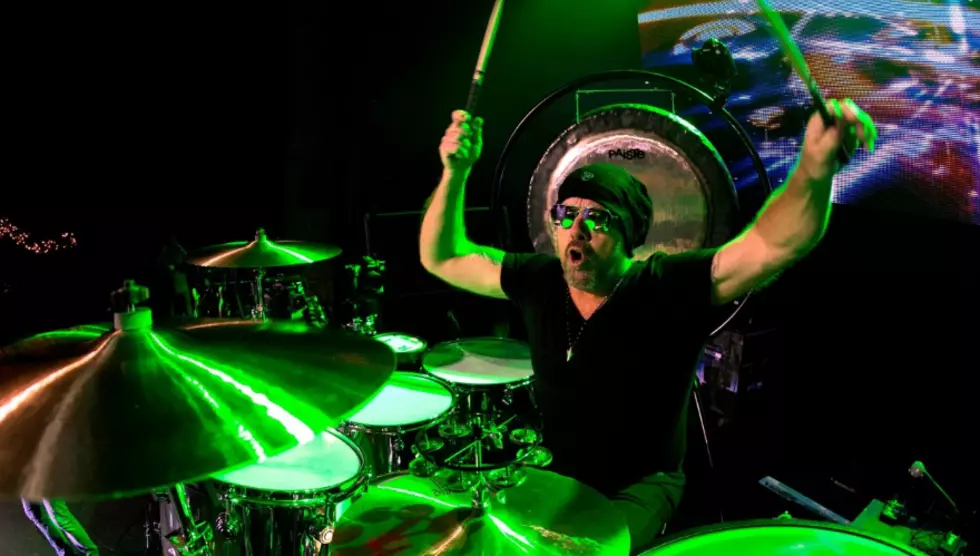 Jason Bonham's Led Zeppelin Evening is coming to Adler Theatre
Photo Credit - Mike Corrado
Jason Bonham has drummed in front of the best, adding his skills to the music of his father's legendary Led Zeppelin bandmates on stage. He's also proven to be substance over style when asked, playing on tour and recording with bands like Foreigner, U.F.O., and Paul Rodgers. And, fictitiously, played drums in the Movie "Rock Star" for Steel Dragon!
Plan on making an evening of Jason Bonham's Led Zeppelin Evening on Tuesday, June 9th at the Adler Theatre in Davenport.
Encompassing hits from the iconic band's entire career, including albums Led Zeppelin, Led Zeppelin II, Led Zeppelin IV and Physical Graffiti, the concert event celebrates the life and music of Jason's father, the legendary Led Zeppelin drummer John Bonham, with "…a band that recreates Led Zeppelin's music to such a degree that one can't help but close their eyes and simply listen…"
He's taken his status in stride, and always puts on a great show.  His tribute to Led Zeppelin will be a can't miss show for fans connected to that music.
Tickets will go on sale this Friday, March 6 at 10:00 AM and are $37, $49, $62 and $72. You can get yours at the Adler Theatre Box Office or at Ticketmaster.com.