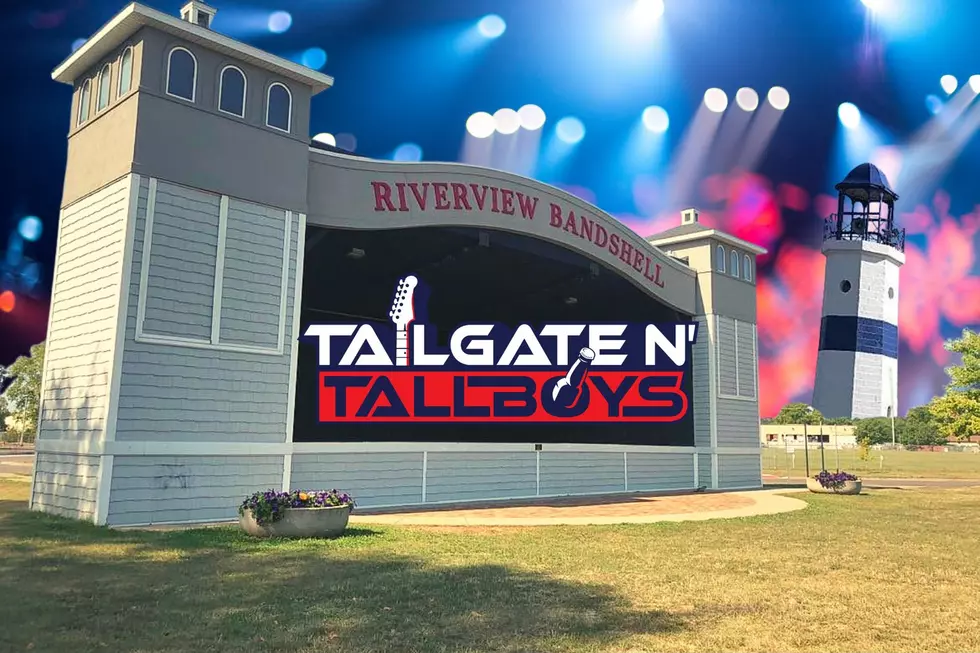 Eastern Iowa Town Loses Money On First Music Festival
Connor Kenney, Canva
Year one of Tailgate N' Tallboys in Clinton, IA has officially come and gone. The three-day music festival primarily composed of country musicians happened in early June and to many, it felt like Clinton was coming back to life.
Time has passed, numbers have been crunched, and the City of Clinton has released its profit/loss statement. While the City of Clinton technically lost money in the first year of this event, they really broke even which is a great sign for what's about to come.
First Tailgate N' Tallboys In Iowa Brings Major Artists
Let me start by saying how proud I am of my hometown of Clinton, IA. The first year of hosting Tailgate N' Tallboys was something the City and the citizens could also be proud of.
Tailgate N' Tallboys brought in major country artists between June 8-10th to Clinton's riverfront. Mitchell Tenpenny headlined Thursday night and had Gabby Barrett, Jackson Dean, and Cooper Alan leading up. Lainey Wilson was supposed to play, be she accepted the hosting position of this year's CMA Fest.
Friday's acts included headliner Tim McGraw, Jake Owen, Jo Dee Messina, and Alexandra Kay. The festival concluded on Saturday with Chase Matthew, Warren Zeiders, Chase Rice, and headliner, Jelly Roll.
Clinton Lost Money, But It's Not As Bad As You Think
During a Regular Committee of the Whole meeting with the Clinton City Council on Tuesday, Sept. 26, Mayor Scott Maddasion went over the profit/loss sheet put together for the first year of Tailgate N' Tallboys.
During the meeting, Mayor Maddasion pointed out a few things on the sheet.
The weekend camping line was $0 because that was done through the events ticketing site making that a part of the ticket sales.
USA Concerts and the City of Clinton put in $500,000 each for seed money.
The City of Clinton sent money back to USA Concerts, and after everything was said in done, Clinton lost money,
Mayor Maddasion said in the meeting, "At the end of it, we sent $301,000 back to USA Concerts, and there's $307,285 in the account that's the city's money. So, take $500,000 minus the $307,285 and that's what you could call our deficit."
To be exact, the City of Clinton lost $192,715. Sounds like a lot, right? No.
In the radio/event world, they basically broke even. Businesses in Clinton thrived, especially those who let people park for a price. But in reality, a $192,715 loss on an event that cost $3,280,249 to put on means the City of Clinton only needs to make up 5.8% in 2024. And the good news is that ticket sales for next year already look better than 2023.
Tailgate N' Tallboys 2024 has already done $170,000 in ticket sales without artists being announced yet. That's about $120,000 more than 2023 pre-sales. 65 camping spots have been sold, 25 "super fan" tickets have been sold (new ticket option in 2024), and they added a flex ticket for Clinton residents.
Advice To Make 2024 Tailgate N' Tallboys Better
After using my non-existent math degree, I want to put out just a few pieces of advice to help gain back that 6% loss for Tailgate N' Tallboys 2024.
First, the parking situation. They addressed it in the City Council meeting, but to expect to make $100,000 on parking is like me expecting to win the lottery. Yes, the City could definitely make more than $4,730, but if you want to make up to $100,000 just in parking fees, they'll have to start parking cars in the Riverview Pool which, as one of the City Council members pointed out, also loses money.
Second, the food and beverage sales. I can't blame the City for this one. Clinton, c'mon. Really? Only $604,248? You know most of that was in beer. They budgeted $850,000 for ya'll to drink. I expected that budget line to clear by $100,000-$200,000. I should blame whoever is giving away VIP tickets to my family to drink for free.
Third, advertising. Looking at the sheet, I see $175,000 was budgeted to advertise 2023's event, but only $78,498 was used. Where's the other almost $100,000 to advertise? I know a radio group that would love to promote the boots right off of this festival for $100,000 and who can do a lot better than others.
It would have been awesome to give our well-deserving listeners tickets to this event in my hometown. I'm not asking for tickets for me, I'm asking for tickets for our listeners who also love country music. We play enough country music for us to giveaway tickets to Tailgate N' Tallboys. I'll be waiting for your call.
2024 Tailgate N' Tallboys Headliners
Here's some other great news, the headliners for Tailgate N' Tallboys 2024 will be announced on Tuesday, Oct. 3. 2023, at 10 a.m.
Tickets for Tailgate N' Tallboys 2024 are on sale at this link. Next year's festival will take place June 6-8th at Clinton's Riverview Park.
Check back tomorrow morning for the announcement of those headliners.
Quad Cities Haunted Houses
Spooky season is here Quad Cities! Haunted houses are open and we know you want to get your scare on. We have the full list of Quad City haunted houses you need to visit before Halloween.
Gallery Credit: Connor Kenney/Townsquare Media Quad Cities
Quad Cities Pumpkin Patches
It's pumpkin pickin' time in the Quad Cities. Pumpkins make great fall decorations and they are obviously fun to carve. If buying a pumpkin at a store doesn't cut it and you want the full experience of a pumpkin patch, we have the full list of pumpkin patches throughout the Quad Cities. If we are missing any local pumpkin patches,
email us here.
Gallery Credit: Connor Kenney/Townsquare Media Quad Cities