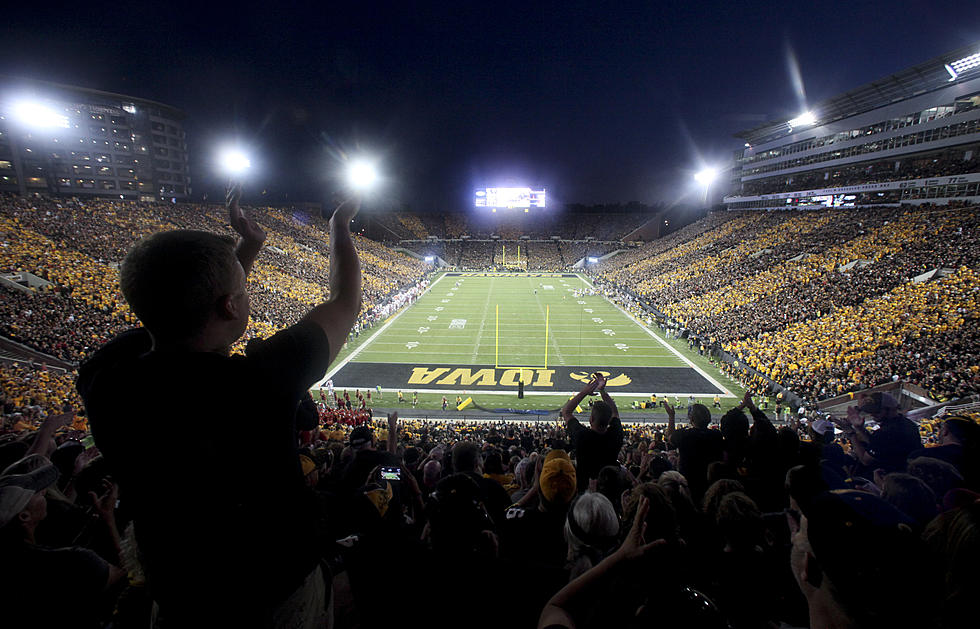 Iowa Native Goes From Walk On To Starter for the Hawkeyes
Getty Images
Quinn Schulte took a chance on himself when he was offered the opportunity to possibly play college football for his home state Iowa Hawkeyes. Normally, division 1 FBS teams will give full-ride scholarships to 85 players on the team. While these athletes will make up most of these football teams, they don't make up the entire team.
Normally, D1 football programs have anywhere from 118-130 players on the team, according to NCSA Sports.  Some athletes are offered the chance to bet on themselves, try out and walk on, and become a part of the squad.
Not only was Quinn able to walk on and make the team, but he will also be a starting safety this season for the Hawkeyes. Quinn was an all-state quarterback and safety when he was a high school student at Xavier high school, in Cedar Rapids, according to KCRG.
His father, Duane Shulte has been a longtime high school football coach and has been the head coach at Xavier since 1998. That was the year when they merged Regis and LaSalle high school to form Xavier.
Duane, Quinn's high school football coach told KCRG the family is happy for them and Quinn is a tough kid.
He's one of those guys that just keep battling, has a bunch of grit, and never gives up. He's tough both mentally and physically. We are all happy for him, he has earned it.
Quinn gives his father a lot of credit for teaching him the game of football but there were a few previous walk-on safeties Quinn tried to learn from as well. Quinn told KCRG
Mentally I was just trying to learn as much as I could from Jack Koerner. I watched him grow and develop and it is something I am trying to imitate.
The Hawkeyes Defensive Coordinator, Phil Parker, also credits Quinn for knowing where he needs to be on the field. He told KCRG
Quinn has really done a good job, he knows what's going on and where to be.
I can't imagine what it's like to try and walk-on, in any Division 1 college sport, much less Division 1 college football. There are kids all across America who want to play college sports. You're competing against kids who receive scholarships as well as anyone else who dreams of becoming a walk-on athlete. To not only make the team but to become a starter by your Junior year is pretty special. Kudos to Quinn.
You can see Quinn in his number 30 jersey and the entire Hawkeyes team take the field for the first time this season on Saturday, September 3rd, at 11 a.m. They take on the South Dakota State Jackrabbits.
What Non-Iowans Think of Iowa
Iowa is the capital of the Midwest! Ok, that's unofficial, but it's my stance. Here's what NON Iowans think of us.
Things Iowans Were Afraid of When They Were Young
Things Iowans Were Afraid of When They Were Young