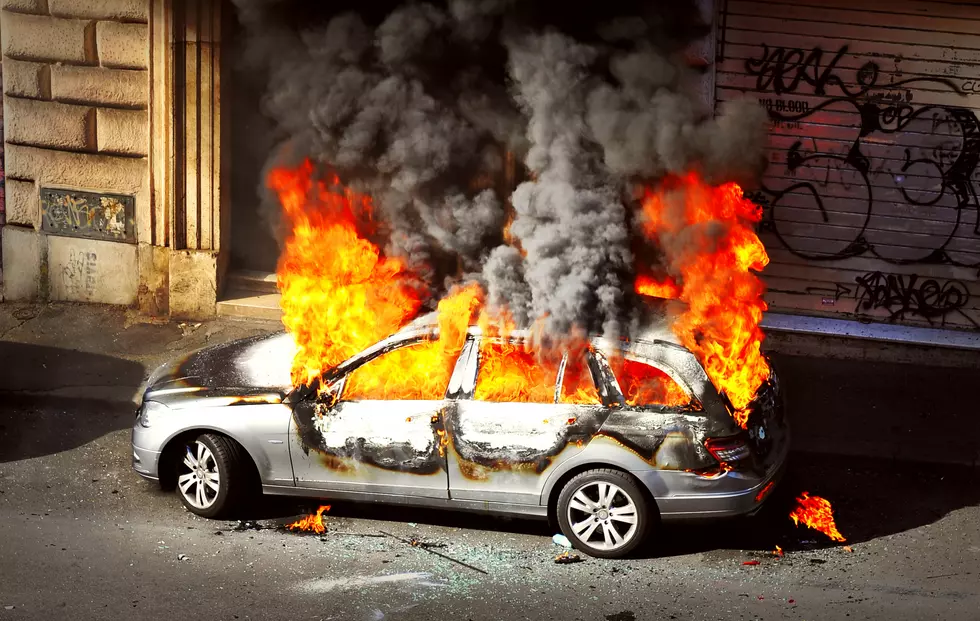 Indiana Man Set His Own Car On Fire To Discourage Car Thieves
ThinkStock
3Police responded to the report of a suspicious person just after midnight in the parking lot of the Crawford Apartments on South Henderson St in Bloomington. An officer who arrived to check out the report said he found a 1998 Buick car on fire, with a man standing nearby watching it burn.
The man, who identified himself as 26-year-old Austin Bristoe, told the officer that it was his car, and he set it on fire to make it less desirable for thieves to steal items from inside of it.
While officers were discussing the car and fire, the fire quickly engulfed the whole vehicle, causing several small explosions.
At one point, the 26-year-old Bristoe said "I hoped the explosions would be bigger," as he watched the vehicle ignite further and burn.
Court documents stated that Bristoe started the fire by cutting the fuel line, dumping gas and oil onto the car, and then setting a bandana on fire before throwing it inside of the trunk.
"Austin then stated that if there was nothing left of the vehicle then there would be nothing left to steal," the officer stated in his probable cause affidavit.
Police arrested Bristoe on a preliminary charge of arson. When searching him, they found several packed syringes and a yellow powder he told officers was benzodiazepine.
26-year-old Austin Bristoe has been charged with the unlawful possession of a syringe, hypodermic needle, and controlled substance.
Read more at Fox 59
States with the most registered hunters
Stacker
analyzed data from the U.S. Fish and Wildlife Service to determine which states have the most registered hunters. Read on to see how your state ranks on Stacker's list.